In the world of online dating, there's pretty much something out there for everyone. Love farmers? There's an app and site for that. Love big and beautiful people? Yup, you're one click away from an all-you-can-hold type of love. Want a little cream in your coffee and you're fond of interracial dating? There's a site for that, too. And, of course, there are the Match, Tinder, OkCupid and eHarmony sites. But there's one thing these sites actually don't base your matches on, and that's skin color or hair texture.
Sure, you can look at photos and pick your "type" or not respond to emails from people because they're not your type. But now there's one site geared to black people that will allow you to pick your matches based strictly on someone's skin color and hair texture.
Welcome to Smoochr, where all of your colorism issues and hair fetishes are a reality.
So, I took one for the team and signed up for the site just to see what its profile options looked like. First of all, if you're LGBTQ, you're not in luck. Apparently, only we heterosexual people can be biased about skin color and hair:
G/O Media may get a commission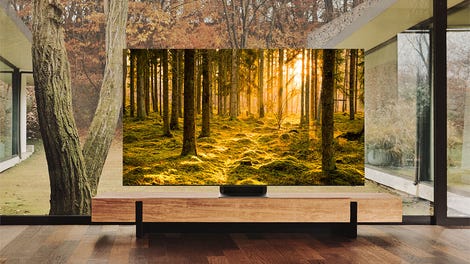 Up to 40% off
Samsung Smart TVs
And then there are the skin-color questions:
Sure, gotta know what that body looks like:
And, of course, let's just let people know what type of hair you're rocking. I'm surprised that there's nothing that says "good hair." I mean, why be half-assed about it?
Lips, though? "Soup coolers"?

Maybe we're being trolled? Because I know after a look at the whois for the site, there wasn't much ownership information besides the fact that the domain was originally bought in 2011. So the owner apparently sat on the idea for some time.
The site probably got a boost in traffic Sunday night after Washington, D.C., tech developer Elen Awalom created the hashtag #ShutDownSmoochr:
Sadly, we all know there will be a group of color-struck Negroes running to use the site. I'm not sure what the creator, Larry Kenebrew Jr. (the person's name on the registration email), was thinking. But I will conclude that he's probably a member of the Hotep tribe of delusional Negroes. So Larry*, if you're out there … hit me up so we can chat about this over a light-brown vanilla latte.
*Emails were sent to Larry, so I'll see what he has to say and update the post at a later time.