As Halloween nears, I'm reminded of the time 20 or so years ago when my then-7-year-old nephew spent the entire year talking about Halloween. How much candy he was going to get, how great his costume was going to be, how many houses he was going to hit—he was an unceasing stream of Halloween-related predictions, prophecies and predilections. My sister and her kids lived with my parents and me then, so my nephew and I shared a bedroom, and I'd listen to his rantings as I attempted to sleep.

"Uncle Damon, I think I want to be Frankenstein this year. No, not Frankenstein. Michael Myers. I want to be Michael Myers. Or Mario Lemieux."
"Uncle Damon, when we go trick-or-treating, can you take me down to Laketon Road?"
"Uncle Damon, I'm going to get all the Reese Cups. Do you want some of my Reese Cups? I'll save some for you if ..."
"DON'T YOU SEE I'M TRYING TO WATCH EMMANUELLE IN SPACE? SHUT THE FUCK UP AND PUT YOUR LITTLE ASS TO SLEEP BEFORE I PUT YOUR LITTLE ASS TO SLEEP!"
G/O Media may get a commission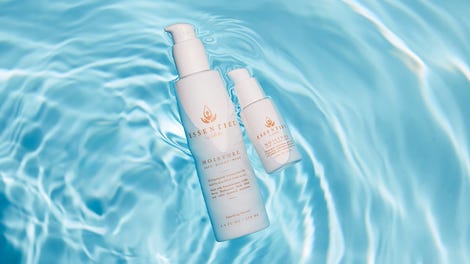 20% off
Essentiel by Adele
Of course, I never said that. But I was tempted to, and I've never anticipated a day more than I anticipated Halloween that year just so his ass would stop talking about it.
And then Halloween finally came. After months and months and months of costume vetting, he decided on the Scream mask. My sister bought the entire get-up for him—the ghost-face mask, the black cloak, some black sweatpants and some black shoes. I even contributed to his look and bought him a plastic machete because I was a bad role model.
When the outfit was complete, we took him to a full-length mirror to look at himself before we began trick-or-treating. He stood in front of it for a few seconds, took his mask off and went to his bedroom. Confused (and a little annoyed), I followed him in there to see what was up.
Don't you know that this little nigga said that his costume was so scary that he scared himself and now didn't want to go?
I have never wanted to choke-slam someone more than I wanted to choke-slam my nephew in that moment—a sentiment that was shared by my parents, my sister, my nieces, our neighbors, his teachers and everyone else who had to suffer under his relentless spritz of Halloween-related diarrhea for an entire fucking year. I didn't think it was possible to hate a 7-year-old, but I hated that 7-year-old for at least a week.
Anyway, if you're wondering, after reading the headline, how this story about my nephew connects to the recent study revealing that 55 percent of white Americans believe that white people face discrimination, stop wondering! There is no need to wonder because there is no connection! I just shared that story about my nephew because I have nothing to say about the fact that 55 percent of white Americans believe that white people face racial discrimination, other than that this must mean 55 percent of white Americans are dumber than a misspelled yield sign!
If you're white and you're American and you're reading this, there's a 55 percent chance that you're too stupid to even finish reading this sentence! AND I'M PRETTY SURE THAT'S NOT EVEN HOW PERCENTAGES WORK, BUT I DON'T CARE! I already don't trust white people to season meat, but now I don't even trust 55 percent of y'all to eat the meat instead of the plate it was served on.
Happy Halloween week!