Fifty affiliates of the American Civil Liberties Union filed 18 coordinated Freedom of Information Act requests Thursday with local U.S. Customs and Border Protection offices in an effort to expose how Trump-administration officials are interpreting and executing the president's Muslim ban at international airports across the country, violating federal court orders that stayed the ban's implementation.
"It is imperative that the public learn if federal immigration officials are blatantly defying nationwide federal court orders that block President Trump's unconstitutional Muslim ban," Mitra Ebadolahi, Border Litigation Project staff attorney with the ACLU of San Diego and Imperial Counties, said. "To shed light on this critical issue of pressing public concern, 50 ACLU affiliates are using the Freedom of Information Act to expose Customs and Border Protection's abuse of power."
Citing media reports from outlets such as USA Today, the ACLU said in a statement Thursday that CBP officials detained and deported individuals despite being ordered by federal courts to stop enforcing the president's executive order following court challenges by the ACLU and other organizations.
In addition, the Trump administration has not informed the public just how many refugees, visa holders and legal permanent residents have been affected by the travel ban.
The ACLU affiliates that participated in the FOIA filing are the following:
Alabama
Alaska
Arizona
Arkansas
Colorado
Connecticut
Delaware
Florida
Georgia
Hawaii
Idaho
Illinois
Indiana
Iowa
Kansas
Kentucky
Louisiana
Maine
Maryland
Massachusetts
Michigan
Minnesota
Mississippi
Missouri
Montana
Nebraska
Nevada
New Hampshire
New Jersey
New Mexico
New York
North Carolina
North Dakota
Northern California
Ohio
Oregon
Pennsylvania
Rhode Island
San Diego, California
South Carolina
Southern California
Tennessee
Texas
Utah
Vermont
Virginia
Washington
Washington, D.C.
West Virginia
Wisconsin
G/O Media may get a commission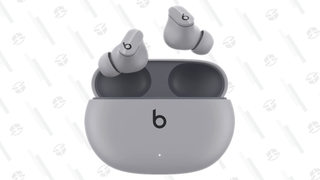 The national ACLU's FOIA request can be found at this link.
Read more at the ACLU.