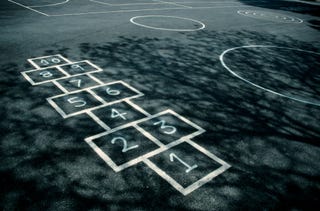 The Washington Post is reporting that a 5-year-old boy accidentally shot his 4-year-old neighbor at a playground in Prince George's County, Md.
The incident happened just before 4 p.m. on Thursday, the Post reports, when officers were called to a low-rise apartment complex in the 4400 block of 23rd Parkway for a shooting, said Cpl. Mike Rodriguez, a Prince George's County police spokesman.
There, near the complex's playground, they found the child with a gunshot wound to the back, the report says. He is expected to survive. The names of the children involved in the horrible incident are not being released because they are juveniles, and it is unlikely that charges will be filed against the shooter, the police told the Post.
Investigators are still trying to determine the origin of the gun. But criminal charges may be filed against the owner, if it is determined, or against those responsible for supervising the children. Indeed, who allows children to play unsupervised these days? A witness interviewed in the story said the child found the gun while playing.
The Fourth of July is fast approaching. Random gunfire is commonplace in cities across the nation around the holiday. People seem to forget this important fact every year.
Read more at the Washington Post.
In other news: Crack-Cocaine Sentencing Reform: The Battle Continues.