Remember that complicated man who was misunderstood by everyone but his woman? Well, now there are three of them.
It's been 19 years since the release of John Singleton's Shaft, starring Samuel L. Jackson. Can you believe it?! And even longer since we first saw Richard Roundtree don the baddest jacket in the game: 48 years, to be exact.
Now, both iterations of John Shaft are back and premiering at the American Black Film Festival this June—and this time, they're adding a third generation. Directed by Tim Story of the Ride Along and Think Like a Man franchises, Shaft stars Roundtree, Jackson, and the next Shaft, Jessie T. Usher (Independence Day: Resurgence), alongside Regina Hall, Alexandra Shipp, and Cliff "Method Man" Smith. Kenya Barris and Alex Barnow (The Goldbergs) cowrote the screenplay.
From ABFF's press release:
The new film follows JJ—aka John Shaft Jr. (Usher)— as he works to uncover the truth behind his best friend's untimely death. For this he will need an education only his dad can provide. Absent throughout JJ's youth, the legendary locked-and-loaded John Shaft (Jackson) agrees to help his progeny navigate the streets of Harlem. And while JJ's own FBI analyst's badge may clash with his dad's trademark leather duster, there's no denying family. Besides, Shaft's got an agenda of his own, and a score to settle that's professional and personal.
G/O Media may get a commission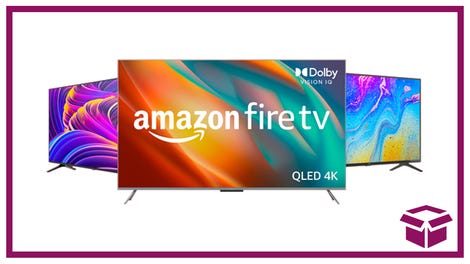 Ooh. stunning.
New Amazon Fire TVs
"Ignore him, he thinks he's the black James Bond," utters John Shaft Jr., in reference to his newfound father.
"That dude was real, he think he was me," retorts Shaft.
This movie about to be black as fuck and will premiere at the blackest film festival of the year. I just have to be in the building.
I caught up with Usher during the African American Film Critics Association (AAFCA) Awards ceremony last Wednesday, February 6, where they showcased the upcoming film's trailer. There, I asked him a question he claimed was one of the hardest yet: "What was the blackest moment filming Shaft?"
"This is Shaft we talkin' about; all of it!" he exclaimed with a guffaw. "But, also, we went back to Harlem for like a month [so, shooting there] with Samuel Jackson and Richard Roundtree with the trench coats and shotguns on the side— yeah, I felt like I was really doing Shaft in that moment. So, I'm excited for those moments to pop on screen."
Yes. That strut.
The American Black Film Festival will take place in Miami Beach, Florida, June 12-16. Shaft's world premiere will go down on June 12, followed by its wide release in theaters on June 14.