"WEWS Channel 5 'Good Morning Cleveland' anchor Jackie Fernandez and meteorologist Somara Theodore are no longer with the station," Joey Morona reported Tuesday for cleveland.com.
Scott Jones reported for his TV news tipsheet FTVLive Monday that the two "were fired after posting that they were standing in line to get free Jay Z tickets" for a get-out-the-vote concert for Democratic presidential nominee Hillary Clinton scheduled for Friday.
"Sources say that Fernandez and Theodore were both on the clock while waiting to get the tickets," the FTVLive story continued.
"This happens just as corporate had posted a message on the Scripps in house website, telling employees to be extra careful of not participating in any political activities from now and until the election. . . ."
G/O Media may get a commission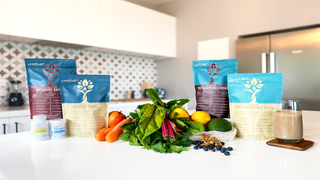 "We don't discuss internal employee matters," news director Jeff Harris said in a statement, Morona reported. "However, News 5 holds all of its journalists to the highest ethical standards."
"It is important to the reputation of our station and to Scripps, our parent company, that our news coverage is fair and unbiased," Harris said. "Those crucial qualities have been emphasized repeatedly during this contentious election season.
"We remind our journalists frequently to avoid even the appearance of support for any sides of this election. It is imperative that we maintain objectivity in the work we do to serve our communities in NE Ohio."
"Harris said the station is still figuring out staffing for the morning show going forward.
"Fernandez and Theodore both arrived in Cleveland last summer. They were introduced as part of News 5's 'fresh and hip news team' in splashy promos . . . "
Legendary musician Stevie Wonder will perform in Philadelphia at a rally Friday for Clinton supporters, the campaign announced Wednesday, Jerry Gaul reported for PhillyVoice. "On Saturday, the campaign is hosting another get-out-the-vote performance that will feature pop singer Katy Perry. . . ."

Slate's 'Headlines From the Future'
Editorial, Chicago Sun-Times: Get used to it, fans. Your Cubbies are winners
Editorial, Chicago Tribune: Holy cow! The Cubs are World Series champs!
Michael Strautmanis, the Undefeated: As a Black Cubs Fan, I Understand History and I'm Still Hopeful (Oct. 28)

Pundits Tell CNN's Zucker to Look in the Mirror
"CNN president Jeff Zucker described former network commentator Donna Brazile's interactions with the Clinton campaign as 'unethical' and 'disgusting' during a Tuesday editorial meeting, according to a source with knowledge of the matter," Michael Calderone reported Tuesday for the Huffington Post.
But rather than finding an amen corner, Zucker is receiving pushback from media commentators who say the Brazile affair is a mess of Zucker's — and his colleagues' — own making.
"The decision by ABC News to hire George Stephanopoulos in 1996 tripped alarms throughout American journalism," Jim Rutenberg wrote Tuesday in the New York Times.
"Mr. Stephanopoulos, a top aide to President Bill Clinton, was so fresh from the political battlefield that he still had blood on his shoes. Would he track it into newsrooms and broadcast studios, leaving a trail for others to follow?
" 'Government-to-press switcheroos do not bode well for news objectivity,' The Los Angeles Times television critic Howard Rosenberg wrote at the time. In The New York Times Magazine, Max Frankel called Mr. Stephanopoulos's move another step in 'the progressive collapse of the walls that traditionally separated news from propaganda,' which had been erected 'to guard against all kinds of partisan contamination.'
"Network news executives brushed it off as sanctimony from graybeards who didn't get it. Their hiring of political operatives — who were becoming telegenic stars in their own right — continued apace.
"Well, here we are. This week brought the news that CNN had cut ties to Donna Brazile, the interim chairwoman of the Democratic Party and a longtime paid political analyst for the network. They parted ways after leaked emails indicated that she had shared with Hillary Clinton's campaign some possible questions for CNN-sponsored candidate events during the primaries.
"It took 20 years, but the warnings have come true — the contamination has spread and the patient is looking sickly. . . ."
Similar reactions came from Michael Arceneaux on The Root ("Really, CNN? You're Hot With Donna Brazile, but Cool With Corey Lewandowski Being on Trump's Payroll?"), Chez Pazienza of the Daily Banter ("CNN's Jeff Zucker Seriously Needs To Spare Us His Outrage Over Donna Brazile") and David Folkenflik on NPR ("Donna Brazile's Resignation Illustrates Cable TV's Pundit Problem"). Others weighed in earlier in the week.
'This Election Has Brought Out the Worst in People'
"Authorities investigating a historically black church burned Tuesday night in Greenville also found 'Vote Trump' spray-painted on the side," Jerry Mitchell reported Wednesday for the Clarion-Ledger in Jackson, Miss.
"Mayor Errick D. Simmons called the attack on the century-old Hopewell Missionary Baptist Church 'a heinous, hateful and cowardly act,' which is being investigated as a possible hate crime.
Mitchell also wrote, "Sarah Kramer, editor of The Delta-Democrat Times, worries about the river city she loves.
" 'We are retreating, and racial divides are heightened,' she wrote in a column. 'This election has brought out the worst in people. Families are fighting; friendships have ended. But to let that anger and hatred resonate in our community, our home, is not the answer.' . . ."
Rekha Basu, Des Moines Register: The challenge of filtering what matters this election
Eric Boehlert, Media Matters for America: Study Confirms Network Evening Newscasts Have Abandoned Policy Coverage For 2016 Campaign
Jamelle Bouie, Slate: Trump Can Happen Again
Dylan Byers, CNN Money: How Donald Trump changed political journalism
Hillary Clinton, NBC Asian America: As President, I Will Stand With Asian Americans and Pacific Islanders
Jenée Desmond-Harris, vox.com: No, "Blacks for Trump" isn't the work of white supporters faking diversity. It's worse.
Renée Graham, Boston Globe: GOP 'jokes' speak of bullets, not ballots
Harvard Institute of Politics: A Conversation with CNN President Jeff Zucker (video) (Oct. 14)
Shelley Hepworth, Columbia Journalism Review: 300 newsrooms sign on to monitor voting problems
Ericka N. Hernandez, NBC News Latino: Online Game Gives Trump, Arpaio and Duke 'Chancletazos'
Adonis Hoffman, the Hill: We needed Tim Russert this election
Daniel Holloway, Variety: Trump's Reliance on Free Media Coverage Puts Strain on Local Stations
Ellin Jimmerson, Latino Rebels: Break the Silence: Hillary Clinton's Role in Honduras' 2009 Military Coup
Glenn Kessler, Washington Post: Donna Brazile's misleading statements on sharing debate questions with the Clinton campaign
Scot Lehigh, Boston Globe: Clinton's e-mails and the test of intent
Errol Louis, Daily News, New York: The black pushback to Hillary Clinton: A coalition of African-American clergy could spell trouble
Phillip Morris, Plain Dealer, Cleveland: Gov. John Kasich made a statement vote Monday, next week America will follow suit
Harper Neidig, the Hill: Sean Hannity apologizes for using fake news story to attack Obama
Clarence Page, Chicago Tribune: No difference between Clinton and Trump? Get serious
Stacey Patton, damemagazine.com: Why I Have No Sympathy for Angry White Men
Albor Ruiz, Al Día, Philadelphia: Yes, Latinos Will Defeat Donald Trump (Oct. 25)
Fabiola Santiago, Miami Herald: Puerto Rican voters in Central Florida could become Clinton's 'secret weapon'
Rebecca Savransky, the Hill: Media members defend NBC reporter targeted by Trump
Gary Weiss, Columbia Journalism Review: Calling Trump a liar sets a thorny precedent
Matthew Yglesias, vox.com: Mass media has utterly failed to convey the policy stakes in the election

Detroit Anchor Retires, Will Champion Medical Pot
"After 22 years on television, Fox 2 Detroit morning anchor Anqunette Jamison Sarfoh has announced plans to retire," Elissa Robinson reported Tuesday for the Detroit Free press.
"In a Facebook video post Tuesday morning, Sarfoh, best known as 'Q' to Fox 2 watchers, said that she would leave the business and join a leadership role with MILegalize, in an effort to help legalize marijuana in Michigan.
"Most recently, Sarfoh was on a leave of absence because of medical issues related to her multiple sclerosis.
" 'I loved my job but multiple sclerosis was making it harder and harder to do it,' she said in the video. 'I spent my first year of having MS sicker than I have ever been in my entire life. And then I became a medical marijuana patient.' . . ."

Dakota Pipeline Workers Found Native Artifacts
"The company building a controversial oil pipeline north of the Standing Rock Sioux Reservation failed to immediately notify state regulators after finding four stone cairns and other artifacts during construction in Morton County as tensions grew among pipeline opponents, documents show," Amy Dalrymple and Mike Nowatzki reported Tuesday for Forum News Service.
"Dakota Access LLC, a subsidiary of Dallas-based Energy Transfer Partners, waited at least 10 days to notify the Public Service Commission about an unanticipated discovery found in mid-October, a potential violation of the state permit that authorizes pipeline construction. . . ."
Meanwhile, "President Obama addressed the Dakota Access Pipeline controversy for the second time Tuesday, saying his administration is looking for ways to reroute the pipeline," Caitlin Yilek reported for the Hill.
" 'We're monitoring this closely, and you know I think that as a general rule my view is that there is a way for us to accommodate sacred lands of Native Americans,' Obama said in an interview with NowThis News, shared with MSNBC's 'The Last Word with Lawrence O'Donnell' Tuesday.
" 'I think that right now the Army Corps [of Engineers] is examining whether there are ways to reroute this pipeline. . . ."

Venezuela Blocks Washington Post Reporter
"Venezuelan authorities stopped a Washington Post reporter at the Caracas airport late Monday night and denied him entry, in the latest case of blocking a foreign correspondent from covering the mounting political and economic turmoil in the South American country," the Post reported on Tuesday.
"Immigration officials told Joshua Partlow, 38, a dual U.S.-Canadian national, that he lacked a required work visa. Partlow and many other foreign correspondents with non-U.S. passports had routinely visited Venezuela in the past without work visas.
"Venezuela is mired in its worst recession in decades, and opposition groups have organized protests in recent weeks that have drawn hundreds of thousands of people. Another demonstration had been called for Thursday, although it was postponed late Tuesday.
"Carlos Lauria, program director for the Americas at the New York-based Committee to Protect Journalists, said Venezuela adopted a regulation in 2004 requiring visiting correspondents to apply in advance for authorization from the Communications Ministry. But that has rarely been enforced in recent years.
" 'They are enforcing this selectively now, I think, because they don't want coverage of the protests,' Lauria said in a telephone interview. . . ."
U.K.'s Lionel Morrison Fought for Black Journalists
"I am sad to record the death of Lionel Morrison, aged 81, a tireless activist for the National Union of Journalists and for the cause of black people," Roy Greenslade wrote Wednesday for Britain's Guardian.
"I am unsure whether he was the first black journalist in Fleet Street, but I cannot recall another who worked for a national popular newspaper in the early 1970s.
"He was certainly the NUJ's first black president, having been elected to the post in 1987, and worked hard for the union for more than 40 years.
"I think Seamus Dooley, the NUJ's assistant general secretary, summed up his character well in noting that he 'made a remarkable impression on all who met him'.
"He sure did. Quiet, persistent and patient, he preferred to argue his case one-to-one, face-to-face rather than ranting from the microphone.
"I had met him several times before I knew anything of his background in South Africa, where he was born in 1935.
"At 21, he was the youngest of the 155 people to face the court in the infamous treason trial that resulted in the jailing of Nelson Mandela and Walter Sisulu.
"Morrison, who had previously spent five months in Johannesburg's notorious prison, The Fort, for his opposition to apartheid, was acquitted.
"While working as a reporter for the Golden City Post, South Africa's first black weekly, he helped to found the South African National Union of Journalists, a non-racial organisation in contrast to the whites-only South African Society of Journalists.
"Following the 1960 Sharpeville massacre, he went into exile. He spent time in Europe, Asia and Africa, helping to found the Afro-Asian Journalists Association, before beginning to look for work in Britain in 1968. . . ."
In 2007, Morrison published "A Century of Black Journalism in Britain: A Kaleidoscopic View of Race and the Media (1893-2003)" (scroll down), a reference book that liberally uses documents and papers from his own work in the push to desegregate the British media.
The Voice, Britain: Tributes Paid To Journalist Lionel Morrison

Short Takes
"USA TODAY research finds TV has done a better job than film studios at diversifying their slates, but not every network is creating equal opportunities," the newspaper reported Wednesday. It awarded ABC an A-, CBS a C-, Fox a B+, NBC a C+ and the CW a C+.
"Of the 895 series regular characters expected to appear on broadcast primetime scripted programming in the coming year, 43 (4.8%) were identified as LGBTQ," GLAAD reported Thursday. ". . . Other encouraging findings include a record-high percentage of black series regular characters on broadcast television (20% of all series regulars), and a record-high percentage of regular characters with disabilities on broadcast television (1.7%). . . ." [Added Nov. 3]
The North Carolina Republican Party filed an elections board complaint against the Charlotte Observer and others who were planning a public forum about House Bill 2, alleging that the event will serve as an "infomercial" for Democratic gubernatorial candidate Roy Cooper, Ames Alexander reported Tuesday for the Observer. The Wednesday night forum on HB2, the controversial law that limits protections to people who are gay or transgender, went on as scheduled.
"A wider variety of news sources was supposed to be the bulwark of a rational age — 'the marketplace of ideas,' the boosters called it," Farhad Manjoo wrote Wednesday in the New York Times under the headline, "How the Internet Is Loosening Our Grip on the Truth." "But that's not how any of this works. Psychologists and other social scientists have repeatedly shown that when confronted with diverse information choices, people rarely act like rational, civic-minded automatons. Instead, we are roiled by preconceptions and biases, and we usually do what feels easiest — we gorge on information that confirms our ideas, and we shun what does not. . . ."
"News shows on the biggest Spanish-language networks, Univision and Telemundo, failed to mention that November 1 marked Latina Equal Pay Day — which is the day that Latinas reach an average annual income that matches the average annual income white men earned in 2015 — meaning it took Latinas nearly two years to earn as much as white men earned on average in 2015," Cristina López G. reported Wednesday for Media Matters for America.
Last Friday, A&E was to debut an eight-episode series designed to "shine a light on the work of police officers in a new and provocative series that is sure to raise a few eyebrows," R. Thomas Umstead wrote Oct. 27 for Multichannel News. "Live PD" "will provide live and unfiltered coverage of police officers over a two-hour period as they patrol several of the country's urban and rural cities. The series comes as the country continues its debate over policing tactics in light of several recent and controversial shootings of unarmed black men. . . ."
"The Poynter Institute and the National Association of Black Journalists (NABJ) are pleased to announce the 2016 class for the Poynter-NABJ Leadership Academy for Diversity in Digital Media, a transformational leadership program for journalists of color," the organizations said on Oct. 24. "The 25 participants, chosen from a pool of more than 200 applicants, are emerging leaders in digital media who have demonstrated an aptitude and potential for leadership through current projects and references. . . ."
"Georgetown history professor Maurice Jackson donated hundreds of magazines and pamphlets to the National Museum of African American History and Culture, some of which speak to the nation's civil rights movement, lynching and the black power movement dating back to nearly 100 years ago," the university announced on Tuesday. Yanick Rice Lamb wrote about the museum for the Women's Media Center Friday under the headline, "African-American History Museum Does Justice to Women."
"#JournalismSoWhite was born as a hashtag on Twitter," Seattle journalist Monica Guzman told Bill Radke Monday for Seattle's KUOW-FM. "But it's also a movement to draw attention to the fact that a lot of American journalism is often built by and for white culture and may be excluding some other communities that are part of American life. . . ." Guzman, co-founder of Seattle newsletter the Evergrey, and Reagan Jackson, a writer at the Seattle Globalist and South Seattle Emerald, spoke with Radke about the movement behind the hashtag.