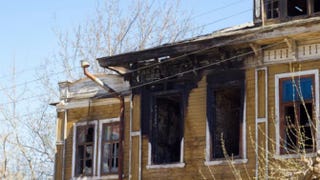 Two children—a 9-month-old baby and a 21-month-old toddler—died from injuries they suffered in a fire at a house in Lynchburg, Va., that was being used to operate an unlicensed day care center, the News & Advance reports.
At the time of last Friday's fire, seven children were in the care of Doris Lee, who operated the day care service at her home. 
Dakota Aubrey Penn-Williams, the 9-month-old baby, died Wednesday.
Kayden Rain Curtis, the 21-month-old toddler, died Sunday.
"Another 1-year-old child was in critical condition as of Friday, but officials have not confirmed whether that child is alive, or his or her condition," the news site reports.
A Lynchburg fire-safety official said the cause of the fire had something to do with what Lee was cooking. "It wasn't actually the appliance itself that caused the fire," Jason Campbell, the Lynchburg fire battalion chief, said. "It was what she was cooking, so it was a cooking-related fire."
A separate report by the news site describes how, if Lee had registered her at-home day care business with the appropriate city and state agencies, the facility would have been fully inspected for safety protocols, and officials would have required her to conduct fire-safety drills.
Campbell and Assistant Fire Marshal Matt O'Daniel said there were no fire extinguishers in the house. "It is unknown if the Lynchburg Commonwealth's Attorney's Office will press charges against Lee," the news site notes.