Two actors unions are forbidding their members from participating in Tyler Perry's stage play Madea on the Run.
According to Deadline, the Actors' Equity Association union put the production on its "do not work" list. Apparently, Perry's production company has yet to sign a contract with Equity. Those kinds of contracts dictate such things as how much actors will be paid, and when and if actors will receive residual payments if a project goes into syndication or is featured on another platform, Shadow and Act explains. 
The other union, the Screen Actors Guild-American Federation of Television and Radio Artists, doesn't even represent stage actors, but it has an agreement with Equity to forbid its members from working on any projects that appear on Equity's "do not work" list.   
Both unions mean business, too. SAG-AFTRA says that if it finds out that any of its members work on Perry's play, it'll be viewed as conduct that is "unbecoming a member"—which in layman's terms means that it could affect one's membership in the union. 
Most of these disputes are about parties not agreeing on how much actors should be paid.
G/O Media may get a commission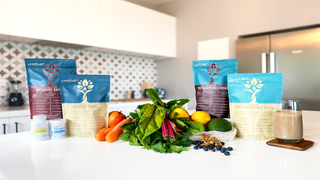 Shadow and Act gave a bit of context regarding Perry's storied history of beefing with unions. 
Back in 2008, a writers union—the Writers Guild of America—filed a complaint against Perry, claiming that he fired four writers (they were black) because they were seeking union representation. 
What got a lot of people riled up is that the writers worked on his sitcom House of Payne, and they were reportedly fired right before the show went into syndication. Syndication is the cash cow engine for writers because that's when they start to get residual checks for their work.
Perry is often praised for hiring African Americans in front of and behind the camera and for breaking down racial barriers in the entertainment industry. Here's hoping that his production company reaches a fair agreement with the unions so that actors can get to work. 
For more of black Twitter, check out The Chatterati on The Root and follow The Chatterati on Twitter.
Diana Ozemebhoya Eromosele is a staff writer at The Root and the founder and executive producer of Lectures to Beats, a Web series that features video interviews with scarily insightful people. Follow Lectures to Beats on Facebook and Twitter.