The death of a 13-year-old Texas girl who was kidnapped and killed because of a drug theft involving one of her relatives has a community reeling.

An Amber Alert was issued for Shavon Le'Feye Randle of Lancaster, Texas, on Wednesday. On Sunday, Shavon was found dead in an abandoned home along with 19-year-old Michael Titus, who had been named as a person of interest in the teen's disappearance.
An arrest warrant affidavit stated that Shavon's kidnapping stemmed from the alleged theft of drugs by the boyfriend of one of her relatives, according to the Dallas Morning News.
The outlet reports that two days before the girl was kidnapped, Kendall Perkins, the boyfriend of Ledoris Randle, stole a large quantity of drugs from Darius Fields and Devontae Owens at a motel. Ledoris Randle is a relative of Shavon's.
On Wednesday, Ledoris received a call from an unknown man who said that the little girl was being held against her will, and who threatened to kill Shavon if the drugs were not returned or if law enforcement was called.

G/O Media may get a commission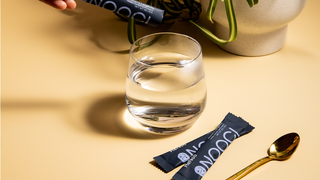 The Morning News reports that an informant told an FBI agent that a man later identified as Owens told her he planned to kidnap a child to get back the drugs that were stolen from him.

Also, cellphone analysis placed Owens near Shavon's home and had the two cellphones heading in the same direction until Shavon's phone was shut off.

Owens, Fields, Titus and a woman named Laporshya Polley were named persons of interest in the case almost immediately.

Fields, 26, and Polley, 25, were arrested Thursday at a Best Western hotel in Irving, Texas, on drug- and gun-possession charges. On Saturday, Lancaster police and FBI agents arrested Owens, 24, and Laquon Wilkerson, 30, for kidnapping and aggravated kidnapping, respectively.

Perkins, 22, was also arrested Saturday and charged with aggravated robbery.

No one has yet been charged in Shavon's death.

Read more at the Dallas Morning News.