Who says romance and marriage are antiquated? Whether they were moving on up or struggling to survive, these black TV couples offered viewers various examples of black love, providing a perfect counterpoint to all the negative portrayals of black folks we typically see on television.
George and Louise Jefferson, The Jeffersons
When we first met them, they were neighbors to TV's most famous fictional bigot, Archie Bunker. (Since then, some real-life bigots have gained the spotlight.) Though they were fighting a losing battle, that didn't stop George (Sherman Hemsley) and Weezy (Isabel Sanford, whose voice was a little less raspy then her namesake Lil Wayne's) from trying to enlighten Archie and expose his prejudices. Even after they moved on up to a more comfortable life in a deluxe apartment, the Jeffersons continued to fight the fight, confronting racism whenever it reared its ugly head and learning a few things about tolerance and prejudice themselves.
Dwayne Wayne and Whitley Gilbert, A Different World
G/O Media may get a commission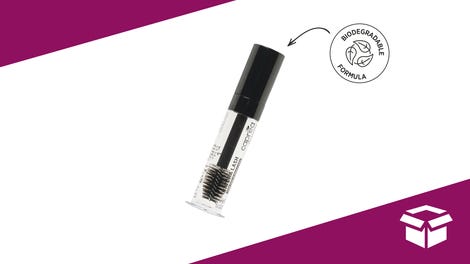 It's $8
20% Off Lash + Eyebrow Serum 2.0 - Caprea Beauty
It was a love story few saw coming—Dwayne Wayne (Kadeem Hardison), with his geeky persona, complete with flip-up glasses, and Whitley Gilbert (Jasmine Guy), with her Southern drawl that irked like nails on a chalkboard. But as love often does, it struck fast and hard, like a bolt of lightning, on the campus of Hillman University. It was there the two realized that their casual friendship could be more, and despite some bumps in the road (in the form of another man's proposal of marriage to Whitley), they made it to the altar in dramatic fashion, destined to live happily ever after.
Neil and Drucilla Winters, The Young and the Restless
She was from the streets, showing up in Genoa City, Wis., with unkempt braids and speaking broken English. He was a big-time executive, rocking sharp suits and fly fades. It didn't take long for this young and restless couple (played by Victoria Rowell and Kristoff St. John) to make a love connection, balancing their yin and yang, and the Winters family grew. Sadly, "till death us do part" wasn't just a vow; it was a premonition for the couple as Drucilla took a dive off a cliff to her demise … or did she? Her body was never recovered. Hmmm.
Overton Jones and Synclaire James-Jones, Living Single
It's amazing that these two ever got together, given that each possessed an excess of naivete, shyness and cluelessness (the exact opposite of their counterparts, Kyle and Maxine). However, after years of flirtation and increasing sexual tension, Overton Jones' (John Henton) and Synclaire James' (Kim Cole) desire to be with each other finally overrode their fear of what could be.
James and Florida Evans, Good Times
If these are the good times, God protect us from the bad. The Evanses' futile struggle to improve their lot in life was more tragedy than comedy. Family came first for these parents of three who made the most of their bleak existence in the ghetto of Chicago. James and Florida Evans (John Amos and Esther Rolle) may not have had much, but there was a surplus of love, and all they scraped together selflessly went to benefit the entire family (you too, Willona) that prayed and stayed together until James' death. Damn!
Angie and Jesse Hubbard, All My Children
It was the early '80s, more than 30 years ago, when All My Children introduced daytime TV's first black romance. Angie Baxter (Debbi Morgan) and Jesse Hubbard (Darnell Williams) met in the fictional Pine Valley, and despite their differences, love won, and their relationship spanned years, making its last appearance in 2011, and transcended shows (it was featured on The City and Loving). They even stayed together despite Jesse's untimely, violent death in 1988. What's a little resurrection when it comes to love?
Martin and Gina Payne, Martin
Gina Waters (Tisha Campbell-Martin) was the only one who really understood Martin Payne (Martin Lawrence) … or maybe she was just the only one who could tolerate him. What's certain is that they somehow matched each other perfectly and served as something for each to rely on to steady themselves amid the chaos, most of which Martin caused with his thoughtless, off-the-cuff, hilarious commentary that took no mercy.
Roc and Eleanor Emerson, Roc
Things weren't always easy for Roc Emerson, the Baltimore garbage collector and family man whose responsibilities included reining in his father and brother, but supportive wife Eleanor made things a bit easier. She was always there to uplift her man and offer an affectionate smooch on his bald head, which helped him count his blessings and put things in perspective.
Andre and Rainbow Johnson, Black-ish
Assimilation ain't easy, and the twosome at the head of the family on Black-ish both welcome their middle-class, racially diverse lifestyle while holding on to the culture that helped ground them and fuel their success. While Andre (Anthony Anderson) and Rainbow (Tracee Ellis Ross) Johnson figure out how to pass on their values to their privileged, soon-to-be-quintet of children, they depend on each other for support, love and parental partnership.
Julius and Rochelle, Everybody Hates Chris
The parents of Chris (Tyler James Williams) and his two siblings didn't hate at all. There was much more love between Julius (Terry Crews) and Rochelle (Tichina Arnold), whose parenting style included lots of tough love. However, their romance—when they had time for it—was much more tender and sweet. Even when they were both too busy tending to their family, they showed love by always having each other's back.