1. I got into the Wu-Tang Clan very late to the game. It's not because I didn't think they could spit—I did, but the sound was just too dirty for me. I was a very big fan of Dr. Dre and DJ Quik and they both produced very cleanly, so to speak. And also, one of my best friends from high school literally ONLY played the Wu for an entire summer in 1995. Anybody who rode in his peanut-buttered-colored Cutlass—dubbed "Peanut Butter"—was going to have to listen to the Wu, and Ol' Dirty Bastard's debut album, Return to the 36 Chambers: The Dirty Version, in particular.

I must have listened to Dirty's debut album 100 times that summer and have basically hated it ever since while also acknowledging that it's dope. Point is, my relationship with the Wu has mostly been one of respect and appreciation as opposed to enjoyment or love. Even now, there are very few albums of theirs (though I have most) that I can listen to. Ghostface Killah's Supreme Clientele is the only album I still listen to with glee, though obviously there are TONS of individual songs that I love. I love the Wu as a movement more than I loved the output, if that makes sense.
2. Don't pull my black card, but it took me quite a while to differentiate who the fuck was who in the group. I was ALWAYS getting Deck and GZA confused because I just didn't pay much attention. That all changed, of course, when "Triumph" came out and Deck dropped arguably one of the most recognizable verses in hip-hop history. I'm good now. I can point them all out in a lineup. In 1994, not so much.
3. If there is a hip-hop documentary or movie available to watch, I'm watching it. I was ecstatic when Straight Outta Compton came out and still watch it whenever it's on. Even the bad hip-hop docs on Netflix? Yep, I'm all in. So when I saw that the Wu were going to drop a documentary, I was all in. Sucks that the joint was coming out on Showtime because I don't (well, didn't) have that as part of my cable package. So what did I do so that I could watch this documentary? I copped Showtime and added it to my bundle. We got that good yaki in my house now, and mostly, I was able to kick back and enjoy the fuck out of this documentary.
4. Watching Of Mics and Men took me all the way back to the '90s. That's one of the best things about many of the docs on acts we know and love—the archival footage that creates the scene and environment around the creation of the music. Seeing how the Wu came together, though fairly common knowledge if you're a fan or grew up on them, was fun to watch. Especially their breakdowns of the neighborhoods and the neighborhood racial dynamics of Staten Island. RZA's backstory along with GZA and ODB was also fun to see because them niggas all looked old as fuck as teenagers, and ODB was the same ole G the entire time.
G/O Media may get a commission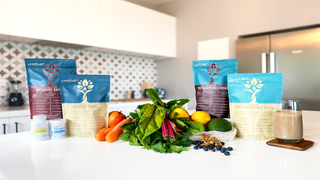 5. Before we get into the meat of this, I have one beef I need to cook here: Can somebody, ANYBODY tell me if Cappadonna is or isn't a member of the Wu? Is this nigga like Billy Preston with the Beatles?? Is Cappa like Jarobi from A Tribe Called Quest? The doc absolutely didn't clear that shit up. The Wu has been fucking with my math for DECADES at this point.
According to my fingers and calculator, there are nine members of the Wu: RZA, GZA, Method Man, ODB, Masta Killa, U-God, Inspectah Deck, Raekwon and Ghostface Killah. But Cappadonna was absolutely in the doc and in some press, it was stated that the doc included interviews with the nine living members of the group, though the Wu was a nine-man crew...right? I guess Cappadonna is a member now? I could probably look this up but I've spent so much of my life being confused by this—it ain't like the nigga got treated like Killarmy or fuckin' Sunz of Man—that I will just continue to do so. Even though my slang was also editorial with explicit material.
6. I really enjoyed the documentary, though I do think they strayed too far away from the real and legit beef almost everybody had with RZA and his business dealings. Like they definitely got into it, and I'm sure they all love one another right now, but you can tell that each member who got screen time to talk about beefing with RZA had a whole lot more to say. Director Sacha Jenkins focused heavily on RZA's and ODB's rift and how long it took to get ODB back on his feet.
I thought it was interesting how RZA claimed that when ODB got out of jail he'd have money and a house and all this shit for him, but he went with Roc-A-Fella. But them niggas are like cousins and there's no Wu success without ODB. Seems odd that you don't have that for him. Business is a dirty game.
Point is, if you watch an interview with almost any of the other members outside of the Of Mics and Men doc, their feelings are MUCH stronger about their disdain for RZA, at least back then. And like most folks, it also seems like RZA and Divine (his brother who was handling a lot of the business) really felt like they were doing the best for everybody. History is odd like that. It seems like the folks who were going to be mega-successful managed to do so: Meth, ODB, Ghost, Rae and RZA.
7. You know what I got most out of the doc? Learning about the actual relationships between them all. Like, I had no idea that U-God and Meth were that close and that U-God basically made sure that Meth was going to make it. Hell, they used to work together at the Statue of Liberty. Those small tidbits make folks so much more interesting. Them dudes are really, really tight and care about one another. Also, I became a fan of U-God on a real level, as a person, after watching the doc and started watching his other interviews. Was he the best wordsmith? No. But he more than makes up for it in personality and realness as a human. Hell, I'm gonna go out and buy his autobiography, RAW: My Journey into the Wu-Tang.
8. I remember watching Straight Outta Compton and feeling like Ren and Yella got the short end of the stick. And maybe their stories just weren't as compelling as Ice Cube, Dre and Eazy for many reasons. But still, like, Ren was mad underrated as a rapper to me. Watching the doc, I felt somewhat the same way about Masta Killa. I learned a lot about even Cappa. Deck didn't get a ton of time, either. The same with the other folks clearly involved in their business affairs, like Sophia Chang. Those stories are still waiting to be fully told, I guess.
9. The shoestring budget and digs they used to create the early shit truly impressed me. Like, them dudes with RZA's guidance and the various folks he brought in, who had no idea who else was working for the Wu, really created a whole movement and life and career with practically nothing but something so unique sounding it couldn't be denied. Like most things though, after a while the whole suffers, and like pretty much everybody else in the Wu, I too think RZA's production and guidance started getting weird and his beats trash. Thankfully, history tends to remember the good shit, and for that RZA is legend like Will Smith fighting zombies.
10. The group spent a lot of time in a theater, presumably watching the doc and footage themselves and talking to one another. They accomplished a lot together and you can tell they all love one another because of what they went through as a group. But you can also tell that as grown men, they have splintered in many ways. I'm sure certain cliques are still as tight as ever, but considering their run and how many people there and how much money they made and many probably think they never saw, it's amazing they can all sit in a room together and talk about the love they have at this point. If anything, that's a testament to what they built. They really did something great that the world benefited from and I'm glad they were able to sit down and talk about it and appreciate their own stories. It's a four-hour documentary that feels too short. That is the triumph! Wu-Tang forever.