In the past few years, there's been a big push for more young black women to pursue careers in technology. There's Black Founders, which brings together other African-American start-up entrepreneurs. There's Black Girls Code, an organization that exposes girls to the science, technology, engineering and math, or STEM, fields.
We wanted to highlight some of the black women who not only have founded their own companies but also have been behind the scenes creating, coding and designing products, software and websites. Whether they're creating an app for hair-product recommendations or a website to help keep water running for Detroit residents, these 10 remarkable women are blazing a trail so others can follow.
Ayori Selassie
G/O Media may get a commission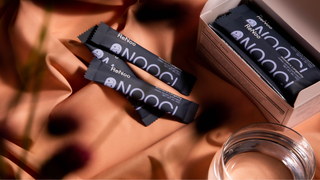 Selassie's early days of coding were a family affair. Her mother began teaching her and her siblings BASIC, a programming language. Then, when she was 14, her brother taught her HTML, and it "forever changed her view of the Internet," she told The Root. Just two years later, she began developing websites for small and medium-sized businesses when e-commerce first became the new "it" thing. In 2011 she founded Pitch Mixer, an entrepreneur forum for potential founders of the next big start-ups, where participants meet other founders and learn how to pitch investors. Today Selassie works as a senior solution engineer at Salesforce in Oakland, Calif., and is an adviser to start-ups. With her current project, Life Model Canvas, she hopes to help users "plan, plot and strategize your way to a life of 10x improvement." Follow her on Twitter.
Rachel E. Walker
We all have that "computer savvy" person in our family whom we call to help us get rid of a computer virus or hook up our wireless printer. Walker was designated that go-to IT person for her family in the early 2000s after hooking up her MySpace page with a tricked-out toolbar and moving background. Immediately after college, she moved to San Francisco to work as a software-development consultant. Today she teaches courses at Hackbright Academy, a programming school for women. She recently began her own startup, Philter, an anonymous employee review site. She even has a word of advice to aspiring coders: "Find something you're passionate about and use that thing to drive your learning," Walker told The Root. "Is there a game you've always wanted to make? Is there a website you want to launch? Do it!" Follow her on Twitter.
Anne Amuzu
Amuzu is a co-founder and lead product developer at Nandimobile Ltd., a mobile technology start-up in Ghana. Nandimobile, which Amuzu started in 2010, helps companies deliver customer support through text-messaging services. In an interview with the Next Women, she talked about the start-up scene in Ghana and why she thinks entrepreneurship is so important on the African continent. Follow her on Twitter.
Tiffani Bell
You might remember Bell's face from one of the installments of CNN's Black in America, which focused on the lack of diversity in Silicon Valley. She was part of the NewMe Accelerator program, an incubator project to help more minorities get funding for their start-ups from investors. Fast-forward to 2014, when the city of Detroit decided to cut off thousands of residents' water. She and a co-founder created the Detroit Water Project for anyone to donate money to pay off outstanding water bills for the city's residents. So far the project has raised more than $170,000 in donations. Follow her on Twitter.
Kaya Thomas
Thomas is still in school, studying computer science at Dartmouth College, but that hasn't stopped her from creating, coding and releasing her own app, We Read Too, which showcases children's books by authors of color. Named one of The Root's Young Futurists for 2015, she will be a fellow this summer at Code2040, working for Intuit as a software-engineering intern. Through her newly launched YouTube channel, she hopes to encourage other young women of color to learn how to code. Follow her on Twitter.
Candy V. Mitchell
Dear black women, this is the app you have been waiting for. Ever wonder why your hair isn't responding to the products that everyone else loves? Well, Mitchell has an app for that: Myavana. Users send in a hair sample, and by analyzing the hair's chemical makeup (the app's co-founder is a chemical engineer), the app sends you product recommendations that will help you achieve your #hairgoals. Mitchell, who studied computer science at Georgia Tech, talks about the programming languages she and her team used to develop the mobile app in this interview with Technical.ly Philly. Follow her on Twitter.
Ashley Nelson-Hornstein
Nelson-Hornstein is an iOS developer at Dropbox. She once worked as a user-interaction engineer at Apple and later went on to work for a news start-up company, Circa, as a lead developer. Follow her on Twitter.
Sheena Allen
Allen's first app idea all started with a trip to Wal-Mart. After checking out and folding up a long receipt, she wished she had an electronic way to keep up with her purchases. She went home and designed a prototype for her first app, which would later be called InstaFunds. Originally from Terry, Miss., she now lives in Austin, Texas, and focuses full time on Sheena Allen Apps, a company that houses all of her business ventures, including Dubblen, Orange Snap, PicSlit, TwtBooth and Words on Pics. Her apps have had more than 2 million downloads.
Why did she learn to code? "Honestly, I'm still learning. But the thing that made me want to learn was being from Mississippi and not being able to find a technical co-founder. It was frustrating," she told The Root. "Even when I first started this journey and I was clueless, I knew that I wanted to play a major role in all my projects. I wanted to design my apps. I wanted to do my own testing. So far, so good." Follow her on Twitter.
Linda Ansong
Ansong is part of the thriving start-up industry in Ghana. During her upbringing, she was really encouraged to use technology to help solve problems. She later went on to study software engineering and noticed that there were few girls in her class. Enter STEMbees, a mentoring organization to empower more young women to learn how to code. Ansong was a student at the Meltwater Entrepreneurial School of Technology. Shortly after graduating, she co-founded Vestracker—a website that helps shipping companies track their cargo—as part of MEST's incubator program. Follow her on Twitter.
Hadiyah Mujhid
Mujhid has done everything from building defense software for Lockheed Martin to creating websites for small to midsize companies. Playpen Labs is an incubator whose goal is to "scale projects into independent businesses." Through Playpen Labs, the Good App Co. helps other companies develop software for their products. In 2011 Mujhid co-launched Black Founders, an organization focused on increasing the number of black tech entrepreneurs. Follow her on Twitter.
Like The Root on Facebook. Follow us on Twitter.