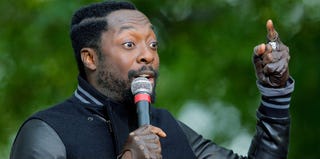 "Go out and activate yourself and show them that you ain't a punk." That's Will.i.am's message in one of several new celebrity public service announcements produced with civil and voting-rights group Advancement Project. They're designed to encourage people to take part in democracy and help combat the fear and confusion created in some voters by recent unprecedented attempts to make it harder to vote.
Others featured in the videos include television personality Star Jones, Jessica Alba and film director Robert Rodriguez. Plus, BET will feature spots with recording artists Kandi Burruss and Toya Wright, 2 Chainz, DJ Scream and chart-topping producer Sean Garrett.
Read more and watch the other videos at the Advancement Project.
Like The Root on Facebook. Follow us on Twitter.