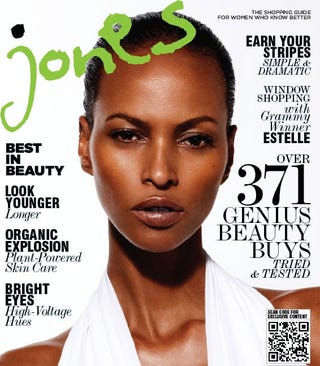 Spring is upon us, and for the latest in this season's most coveted beauty products, check out the new spring issue of Jones Magazine, with the stunning Yasmin Warsame on the cover.
In addition to staying true to its mission by catering to the fashion and beauty needs and interests of multicultural women, the spring issue names more than 200 beauty must-haves for women of color with its Best in Beauty Awards. From nail polish to blush to sunscreen, this issue is like a bible of all things brown beauty.
Check out the footage of Yasmin's photo shoot for the cover, and grab a copy of the spring issue, available on newsstands now.
Previous recommendation: 'The Misadventures of Awkward Black Girl.'
Got ideas for The Root Recommends? Send them to recommendations@theroot.com. 
Like The Root on Facebook. Follow us on Twitter.