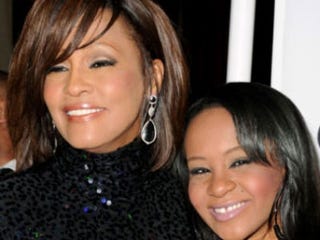 Whitney Houston's daughter, Bobbi Kristina, reportedly went missing for a brief period after her mother's funeral on Saturday. A Houston family spokesperson told the Daily Beast that the 18-year-old was off the radar for a time but denied reports that she was caught using drugs or that the family wants to send her to rehab.
From the Daily Beast:
"There was some confusion about Bobbi Kristina's whereabouts last night for a short time, but she's OK," a Houston family spokesperson told The Daily Beast. "She needed some time alone." The spokesperson says Bobbi Kristina isn't on drugs and is just emotionally fragile at this time. "She is going through a very hard time as you can expect."
Houston was buried on Sunday in a private family-only ceremony outside of her hometown of Newark, N.J. She was buried in the same cemetery as her father.
Read more at the Daily Beast.
Like The Root on Facebook. Follow us on Twitter.