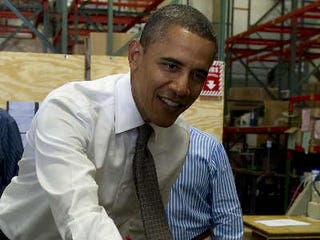 Today marks the second anniversary of Barack Obama's inauguration, and his administration is officially looking forward. To 2012, that is.
The New York Times reports that Obama plans to close the Office of Political Affairs at the White House and restructure to prepare for the 2012 election. Also, in a first for a sitting president, he will base his campaign in Chicago instead of Washington. According to aides, he plans to declare his candidacy in two months and start campaigning and fundraising this summer. And the cycle begins …
Read more at the New York Times.
In other news: Carlina White: Kidnapped Baby Comes Home 23 Years Later.
Lauren is a former Deputy Editor of The Root.