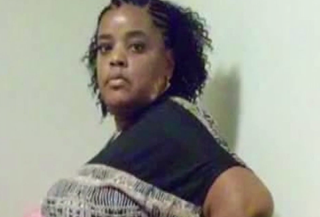 A Michigan family is demanding answers after a woman died in the parking lot at the dentist's office shortly after having her teeth pulled, Fox 2 reports. 
"I just couldn't understand how she walked out happy and fine and just died all of a sudden," Amber Waddell, the woman's daughter, told the news station. 
April Walters suffered from sarcoidosis, asthma, COPD high blood pressure and diabetes and had to be hooked up to oxygen. Despite her poor health, however, the 46-year-old was cleared by her doctor to have her teeth pulled because of an infection, so her sister Crystal Cutright took her to see Dr. Rana Rabban at Southfield Dental Care on Friday morning.
The medical assistant who took Walters' vitals appeared concerned about her heart rate, but the dentist went through with the procedure.
"Her heart rate was still 130; the dentist came in, ready to do the procedure," Waddell said. "The dental assistant said, 'I am waiting for her heart rate to come down.' The dentist said, 'We're fine,' and the procedure starts."
The dentist pulled 16 of the 18 teeth that had to be extracted before stopping. 
"She was talking to April; she said, 'I think you need to go to the doctor and get your heart checked on,' " Waddell said.
Cutright said that the dentist left the room to see another patient but came back. 
"[She came back] maybe five or 10 minutes later and was like, 'Yeah, ma'am, when you leave here you should probably take her to the doctor and get that checked out; her heart rate's kind of high,' " Cutright recalled. 
As she tried to get her sister and her oxygen tanks into the car, Cutright's husband, James, helped Walters get into the backseat. However, things went awry after that. 
"She says, 'I can't breathe,' " Waddell said.
Cutright, thinking that the oxygen tanks had run out, ran back into the dentist's office for help. Staff came out with more oxygen, but apparently no one seemed to know CPR. 
"They didn't do no CPR or anything," Waddell said. "They were just rubbing her chest.
"When the dentist came out, she started yelling, 'I told you to take her to the hospital,' so I yelled back at her, 'I have to get her in the car in order for that to happen,' " Cutright said. 
An ambulance was called, but it was too late. Walters died in the parking lot, and now the family is demanding answers as they await results of an autopsy. 
"A 46-year-old woman should not die in the parking lot of a dentist's office," Waddell said.
The dentist's office said that they are investigating the matter. 
"We feel deeply for what happened," Caroline Oldsey, from the dentist's human resources office, said. "Our thoughts go out to them. Our thoughts and prayers are with them."
Read more at Fox 2.