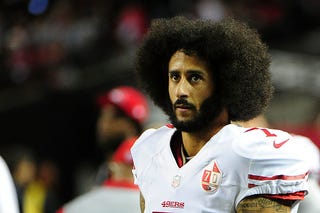 Even without a team, Colin Kaepernick continues to put these athletes to shame with his good deeds.

The former quarterback for the San Francisco 49ers jumped feetfirst into an ongoing campaign to get food and water to the African nation of Somalia, which is facing a famine that could affect more than 6.2 million Somalis. Nearly 3 million are in desperate need of help immediately.
Though there are reports of Somalis abroad helping their people through technology, celebrities and others have heeded the humanitarian call. French social media star Jerome Jarre started the campaign "Turkish Airlines Help Somalia" with Ben Stiller and others.