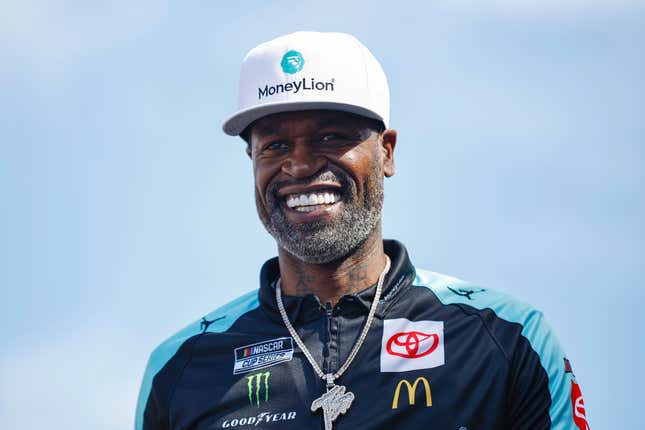 Funeral services were held for Tyre Nichols yesterday at Mississippi Boulevard Christian Church in Memphis. In addition to his mother, father and sister all delivering powerful remarks, Vice President Kamala Harris made an appearance to denounce another Black life lost because of police brutality. Al Sharpton delivered the eulogy and Ben Crump also shared words.
Loudmouth & MSNBC's Rev. Al Sharpton Plays That's So Random
"The reason why, Mr. and Mrs. Wells [Nichols's stepfather and mother], what happened to Tyre is so personal to me is that five Black men that wouldn't have had a job in the police department, would not ever be thought of to be in an elite squad in the city that Dr. King lost his life, not far away from that balcony, you beat a brother to death," Sharpton said.
Crump stated: "Why couldn't they see the humanity in Tyre?" Crump said of the officers involved. "... We have the God-given right to say, I am a human being and I deserve justice! Not just any justice, but equal justice."
However, as far as Sharpton and Crump are concerned, former basketball player Stephen Jackson believes that they were capitalizing off of the death of yet another innocent Black person at the hands of the police. Jackson took to social media to share his thoughts:
"Y'all keep letting these folk fool y'all. Same scene Al sharpton and Crump crew. All for political gain. They pray on people's pain. Seeen it first hand with G Floyd. If it's not a national media case u won't see them. Yet we getting killed everywhere by police. Free game."
Not only were Jackson's comments ignorant, but they were dismissive of the work Sharpton and Crump have been doing for decades. Ironically, Jackson came to prominence as an activist following the death of George Floyd—which was a national media case. Even more ironically, Sharpton has been protesting, marching, organizing, speaking out and fighting for Black people longer than Jackson has been alive.
Not to mention he—as well as Crump—put their lives on the line daily to bring attention to injustice against Black people. Over the course of their civil rights work, they have been targeted, harassed, attacked (Sharpton was stabbed by one of his detractors in 1991) and on the receiving end of death threats. Their respective documentaries (Loudmouth and Civil: Ben Crump) were released last year to chronicle their journeys as public advocates for the Black community.
Most recently, Crump made headlines for not only standing beside the Nichols family following the death of Tyre, but for announcing a lawsuit against Florida Governor Ron DeSantis for prohibiting an AP African American Studies course. Critiquing Crump and Sharpton's methods for how they seek justice for Black families is one thing, but to act like their efforts are completely disingenuous is another.
Instead of coming after two men who have galvanized the Black community over and over again in the face of racism and hate, Jackson should focus on using his platform to do the same.