It looks officially official: New York Undercover is coming back. A deal has been struck for a pilot production with ABC. If you'll remember back in the '90s, New York Undercover was a FOX television show, following Martin and Living Single on Thursday nights in that murderer's row of black television watch-hood. The show followed the lives and detective work of NYPD Detectives J.C. Williams (Malik Yoba) and Eddie Torres (Michael DeLorenzo) as they handled the streets of the non-existent 4th precinct with swagger, style and grace.
If you're a fan of the show enough to be excited by this news, you probably came of age in the '90s and vividly remember several very important things from the show. For instance, you remember that Malik Yoba's love interest, Sandra (played by Michael Michele) was killed right before she and J.C. were supposed to get married by Danny-Up, played by Ice-T, clearly several years before he got his life together, changed his name to Odafin "Fin" Tutuola and joined the NYPD himself, eventually landing in the Special Victims Unit.

You remember when Det. Nina Moreno (Lauren Velez) showed up in season 2 and she and Eddie played cat and mouse for a bit before getting married. And if you remember that at all, then you probably remember how she became a widow at the end of season 3 when Eddie was blown up, and presumably killed, in a car bombing. New York Undercover went on for one more season with Nina without her husband and J.C. without his best friend and partner. I only bring that up—spoiler alert and shit—because though any reboot of New York Undercover would very likely include a whole new cast of characters, it's hard to imagine the show without throwbacks to the original cast, especially since, in real life at least, they're all alive. And since including the original cast includes the long since dead Det. Eduardo Torres, I'm guessing maybe we all just assumed he was dead because who survives a car bombing?
Maybe, as is the case with many soap operas and pretty much the entire plot of the movie Eraser, Eddie was only dead in spirit (see what I did there?) and was really disappeared. Sure, he left a heartbroken widow and destroyed best friend and partner in his wake, but maybe it had to happen, ya know? So here is a list of 10 places that Eddie may have been (assuming it wasn't all a bad dream), so don't be surprised when he shows up at Natalie's (which also disappeared at the end of season 3) and taps J.C. on the shoulder and we all shed thug tears while Johnny Gill sings "Sunshine" again.
G/O Media may get a commission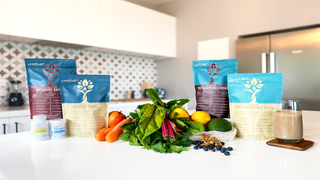 In Puerto Rico with Tupac

Living as a butcher in Prague

On the same island as Billy Ray Valentine and Louis Winthorpe III

With Jay-Z sippin' Mai Tai's with Ty-Ty in Nevada, haha papa

Hiding out in a convent in San Francisco

West Egg, New York

Working as a crime scene investigator in Miami, possibly New York on limited engagements

Living in Mexico to avoid the IRS

In Africa with Sincere and Tionne