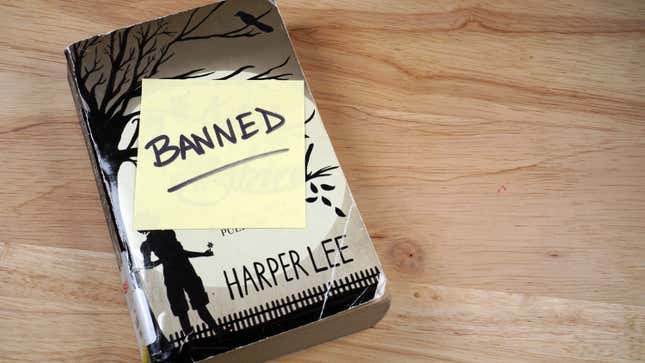 Updated as of 3/31/2023 at 12:30 p.m. ET
The Republican majority of Missouri's House of Representatives voted Tuesday to ban government budgets for diversity, equity and inclusion programs at schools and universities, per The Associated Press. However, the state Senate has the final say in approving this budget ban and already believes this ban is problematic.
Tackling A Black Maternal Health Crisis & Embracing Reproductive Justice | The Root Institute
Within the budget's allocation of funds for K-12 spending, expanding Medicaid and school transportation was a blurb by Rep. Doug Richey barring any state funding toward "staffing, vendors, consultants, or programs associated with diversity, equity and inclusion." According to KCUR 89.3, Richey defended the language with an explanation that sounded more like an accusation of reverse racism.
"This is an effort to protect Missourians and to protect state employees from being treated with racist policies. That's exactly what we are doing. Stay in the fight," he said, per KCUR.
However, this GOP-led ban may be shut down by the GOP-led Senate. The Appropriations Committee Chair Lincoln Hough (R) called the language problematic and said he plans to take it out.
That's not the only amendment either. The report says Hough plans to add $900 million in funds toward expanding an interstate and also approve the proposal of $308 million toward increasing the pay of homecare workers.
House Bans Budget for "Collective Guilt" Programs
The nationwide conservative fight against "wokeness" has led legislators to consider any initiative toward equity and racial equality as a threat. In Missouri, the initiative is DEI offices. What is actually a safe space and resource support for marginalized students has been reframed as initiatives that suggest "disparities are necessarily tied to oppression" and promote "divisive identity activism."
In translation, programs working to fix the racial disparities at schools and support the curation of spaces exclusive to students of color are a problem because they might make white people feel guilty or left out. If they paid attention, they'd see that white people are often invited into multicultural spaces by way of DEI programs to learn how to best support their peers of color.
But the Missouri lawmakers didn't just hack the budgets for DEI offices, they went for the libraries too.

Read more from AP News:
House lawmakers also on Tuesday voted to strip all state funding from public libraries.

Republican House Budget Chairman Cody Smith last week cut the roughly $4.5 million in public library funding from the budget, citing a lawsuit by two library groups to overturn a new Missouri law that bans sexually explicit material in school libraries.

Librarians and other school officials face up to a year in jail or a $2,000 fine for violating the policy, which makes it a crime to provide minors with sexually explicit visual material. Exceptions are provided for works of art, science classes and other educational courses.
Suddenly, after decades of Toni Morrison books being on the shelves, legislators are pushing their political agenda against education under the guise of "protecting innocent children." According to the CDC, children in grades K-12 need to be protected from homicide and unintentional injuries—the leading causes of death.
The Gun Violence Archive reported 130 mass shootings have occurred this year. Have y'all seen any legislation to tackle the real problem threatening children? Oh, aiight.
Missouri is just the latest state to join Florida, Georgia and Utah on the anti-CRT bandwagon, wasting time fighting an invisible war instead of addressing the real issues right in front of them.