The critically acclaimed drama from Ava DuVernay and Oprah Winfrey, Queen Sugar, returns to OWN in May, and once again, DuVernay has assembled an all-female directing team to tell the story of the Bordelon family.
The announcement marks the third season in a row that Queen Sugar will tap exclusively female directors to steer the show. Thus far for the upcoming season, the show has lined up award-winning director Patricia Cardoso, best known for her feature film, Real Women Have Curves; and DeMane Davis, who returns to the show after directing episodes of Queen Sugar's second season. Several directors will also make their TV directorial debuts this season, including Shaz Bennett (her film Alaska Is a Drag is currently on the festival circuit), Maria Govan (Rain and Play the Devil) and Lauren Wolkstein (The Strange Ones).
In a year when the term "inclusion rider" has leaped to the forefront of diversity discussions, DuVernay continues to walk the talk. The first black woman to be nominated for a Golden Globe for best director, DuVernay told reporters last year that having women's voices only happens if one cares enough to make it a priority.
"If Game of Thrones can have three seasons of all-male directors, why can't we have three seasons of all-women directors?" DuVernay said before Queen Sugar's second season.

"If they can do it, why can't we do it? We only do it because we can, and we want to. You only say, 'We will not have women's voice here, we will only center the man's perspective,' in terms of the creators of the show because we can and we want to," she continued. "So, on the other side of things, we're going to center women because we can and we want to."
G/O Media may get a commission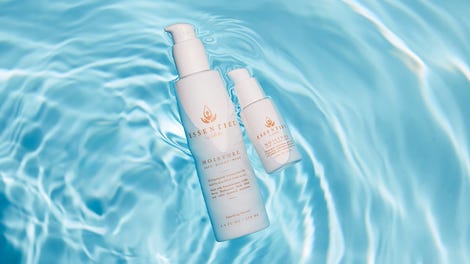 20% off
Essentiel by Adele
As actor Omar J. Dorsey told The Root's Danielle Young, "The fact that we have all-female directors is just something that's astonishing."
"I've done TV for 20 years, and I can probably count on my one hand how many women directors I've been directed by," Dorsey said, adding, "It's an amazing experience."
Based on the book by Natalie Baszile, Queen Sugar will continue to follow the trials of the Bordelon siblings as they struggle to save their family farm and father's legacy. Queen Sugar premieres over two nights on Tuesday, May 29, and Wednesday, May 30, at 10 p.m. before returning to its regular time slot of 10 p.m. on Wednesdays.