An officer with the Estherwood, La., Police Department came under fire Monday after he shared a racist post on Facebook. After deflecting and attempting to defend the post several times, the officer has reportedly decided to tender his resignation to the department Tuesday night.
KATC first reported on the situation Monday, indicating that it would not identify the officer in question because he had not been charged with any crime, but Twitter user @Freeyourmindkid found the post and shared screenshots of the page belonging to Wayne Welsh, who identified himself as the assistant chief of the Estherwood Police Department.
G/O Media may get a commission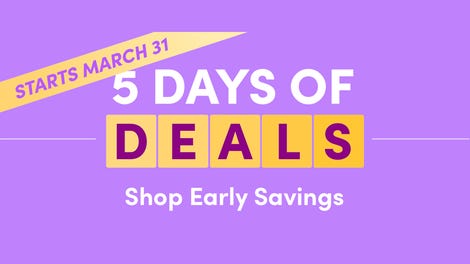 Sale sale sale
Early Savings - Wayfair's Five Days of Deals
The offensive post shows a white woman pushing her child's head underwater in a bathtub with a caption that says, "When your daughters [sic] first crush is a little Negro boy."
As noted by KATC, Welsh eventually took the post down, but he made several other posts referencing it. Those posts were shared by other Twitter users via screenshots.
According to KATC, Welsh also posted an apology at 5 p.m. Monday.
"Well, I posted something on Facebook that made a lot of people mad," he wrote. "Well, I'm sorry for what happen. Ya have a blessed day."
Welsh also reportedly posted about the "race card" and how people want to say he's a "bad guy," according to KATC.
"I shared somebody else's posts and everybody mad at me again," he wrote. "So Facebook police mad at me."
KATC reports that Welsh's page also included many posts praising Donald Trump, as well as posts disparaging Democrats, Michelle Obama and elected women in power, as well as posts making fun of overweight women and women who receive child support.
There's also this gem, making fun of women in burqas:
Chief Ernest Villejoin Sr. told KATC that he spoke with Welsh by phone Tuesday morning. Villejoin said that although Welsh had apologized, he would not tolerate this kind of behavior, and he personally apologized for Welsh's actions. Welsh is expected to turn in his resignation Tuesday evening.
Read more at KATC.