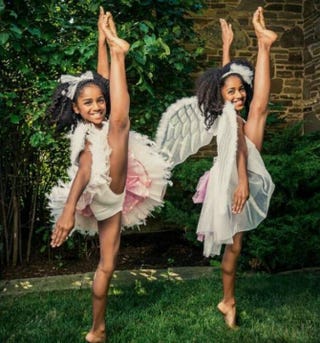 Canadian twins Nia and Imani Lindsay will join one of the world's leading ballet training programs this summer.
The sisters, 10, were awarded scholarships to attend the American Ballet Theatre's "Young Dancer Summer Workshop" in New York.

The twins, who began walking at just 8 months old, are also skilled in acrobatics, tap, jazz, hip-hop and contemporary dance styles. If that wasn't impressive enough, the Lindsay twins are also fluent in Spanish and French.  
You can watch the twins talk about ballet and more with Urban Bush Babes below: