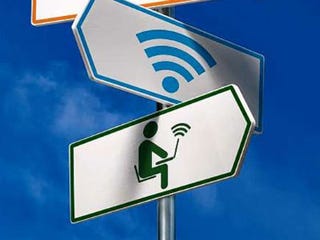 A Wi-Fi signal named "F—k Jews" and "F—k N—gers" is being investigated by New York police after a mother saw the signal pop up on her iPhone.
"When I first saw it, I said, 'Did that say what I thought it said?" the woman, who asked that her name not be used, told the Daily News. "I was shocked, hurt. I felt harassed." The mother, who is African American and was attending her young child's dance class, immediately reported it to the center's officials, who then called the police.
Police found that the signal came from a router connected in the center, which is part of a township about 10 miles outside New York City. "I felt like I'm bringing my daughter to this place, and it should be a safe place," the woman said. "I hope that the person responsible for this is caught and sees jail time for it."
Local police are currently investigating and may charge the individual responsible with a bias crime.
We've all seen some wacky Wi-Fi signal names, but openly racist ones? That's not just ignorant — it also takes nerve.
Read more at the Daily News.