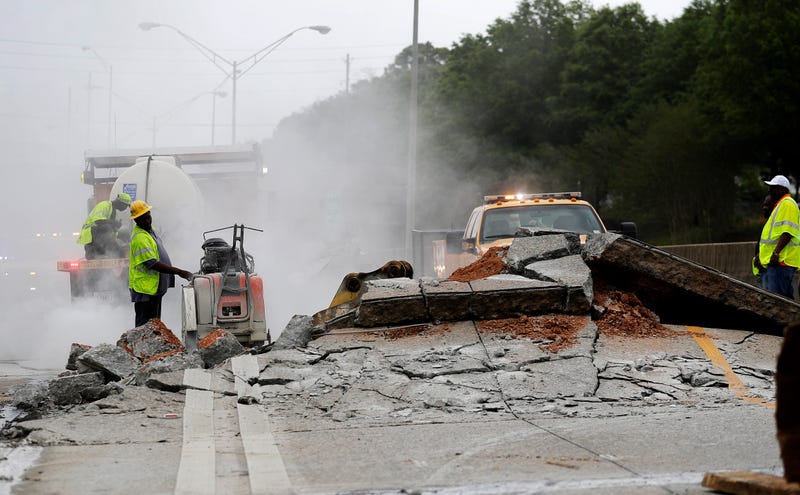 If you are ever in need of a good, cathartic cry, there are three things that always work:
Watching the last scene of Imitation of Life

Staring at the close-up of Donald Trump's hair
Driving in Atlanta during rush hour
When Inrix listed the cities around the globe with the worst traffic congestion, the traffic-data company ranked Atlanta as the ninth worst in the world (the world, Craig!). So it didn't help when a huge section of Interstate 85, one of the interstates that bisect the city, collapsed last month. It brought the city's already turtle-paced traffic to a virtual halt.
ATLiens gave city officials an even larger dose of side eye when they tried to say that the raging fire that caused the collapse was started by—wait for it—someone smoking crack under the bridge. No, for real. I know it sounds like a late-night Trump tweet, but that's actually the story they are sticking with.