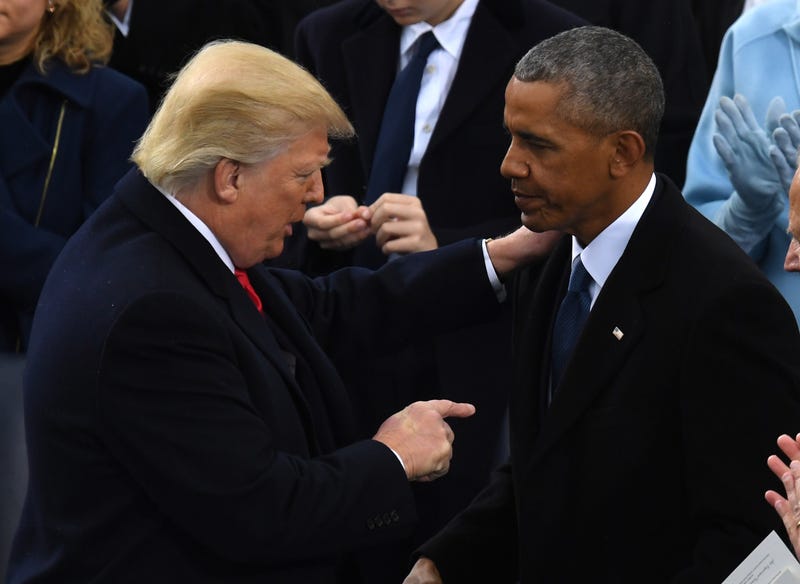 Explaining racism is hard. When you're illustrating the complexities of racial prejudice in America, it is difficult to bridge the gap between understanding and skepticism in a populace pretending to listen with its arms folded, ready to dismiss any reasonable, salient point that demonstrates the existence of privilege and bigotry. Sometimes it's not that people don't believe racism exists; rather, it's difficult to provide examples that are clear-cut and easy to understand.
But not today.
Last week, after President Don "Puffy" Comb-Over claimed on Twitter that his predecessor had wiretapped his phones, Republican lawmakers, having seen no evidence or proof, vowed to investigate. On Monday they began seeking proof of his charges. Even though Donald Trump offered no substance to his charges, they still promised to examine them, understanding that if they were true, it meant one of two things:
Either Barack Obama slithered into his Magical Negro Spider-Man suit, slithered out of the White House, slipped unnoticed into midtown Manhattan and scaled Trump Tower to personally plant listening devices, or the Federal Intelligence Surveillance Court determined that there was sufficient evidence to listen in on Trump and issued a warrant to intelligence or law-enforcement agents. If the federal government was listening to Trump's calls, one of those two things had to happen.
Yet the entire House of Representatives and the Senate, along with federal investigators, the Justice Department, the intelligence community and every other person in the executive branch of the U.S. government, sat on their hands and zipped their lips while Trump accused the former president of the United States of a felony. Lawmakers didn't just look the other way; they promised to look into the claim—even though they knew it was a lie. By taking this stance, even though they are quite aware that it is impossible to prove a negative—that Obama didn't tap Trump's gold rotary desktop telephone—they all tacitly acknowledged that Obama might be a criminal.
But Obama is black, and black people are used to this.
Trump's claims do not just exist in the over-the-shoulder reminiscences of yesteryear. They are the latest example, in a number of recent reminders, of how offhand, unsubstantiated accusations against black people in America are so easily accepted, resulting in character assassination and sometimes death.
Example: This weekend, two and-a-half years after Michael Brown was gunned down in Ferguson, Mo., surveillance footage emerged that seemed to show Brown exchanging what appears to be marijuana with store clerks minutes before now-former Police Officer Darren Wilson killed him.