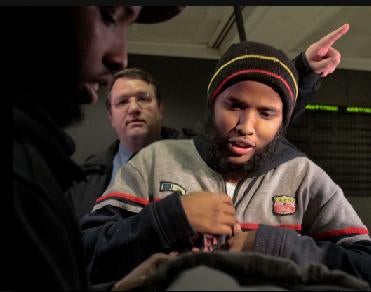 Gulet Mohamed, a 19-year-old Virginian who was detained in Kuwait last month after being placed on a no-fly list, has finally reunited with his family in the United States. Mohamed's attorneys allege that the U.S. citizen, who had visited Somalia, Yemen and Kuwait on his trip, was abused while in custody.
From the Washington Post:
Gadeir Abbas, a staff attorney with the Council on American-Islamic Relations who is representing Mohamed along with Nadhira al-Khalili, said FBI agents in Kuwait also tried to question the teenager despite the fact that he told them he wanted his American attorneys present for any interrogation.
Civil liberties groups allege that Mohamed's case is part of a pattern in which American citizens are barred from flying to the United States so they can be questioned by U.S. agents while overseas and without counsel.
Read more at the Washington Post.
In other news: Michael Steele Says GOP Needs 'More Brothers.'
Lauren is a former Deputy Editor of The Root.