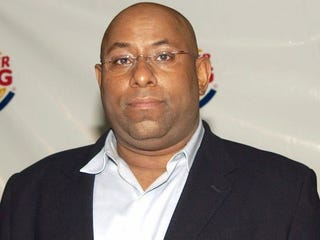 The worlds of urban media and entertainment suffered a tragic loss on Friday with the death of New York City-based marketing and event-planning executive David Watkins.
Known for planning glittering parties for upscale clients, Watkins was also a savvy urban-marketing professional who had been a managing director of Uniworld Group and a general manager of The Source magazine.

According to BET.com:

Watkins has been an pivotal figure in the music industry for more than two decades. He started out as one of the first staffers at The Source magazine in 1991, eventually rising to general manager. Then, after working as vice president and general manager at placement agency Da Streetz, Inc., for two years, he started his own marketing and advertising firm, Icon Lifestyle Marketing, in 1995. Watkins specialized in throwing star-studded events, and his clientele list grew to include such bold-face names as Russell Simmons, Diddy, Derek Jeter — who enlisted Watkins to throw his 30th birthday party — and BET.
 
More recently, Watkins launched a new firm, The Watkins Project, which helmed the listening party for Chris Brown's F.A.M.E. album earlier this year.

Source: BET.com.

We'll bring you more details as they become available. 
In other news: Police Who Killed Sean Bell Should Be Fired.
Like The Root on Facebook. Follow us on Twitter.
Sheryl Huggins Salomon is senior editor-at-large of The Root and a Brooklyn, N.Y.-based editorial consultant. Follow her on Twitter.