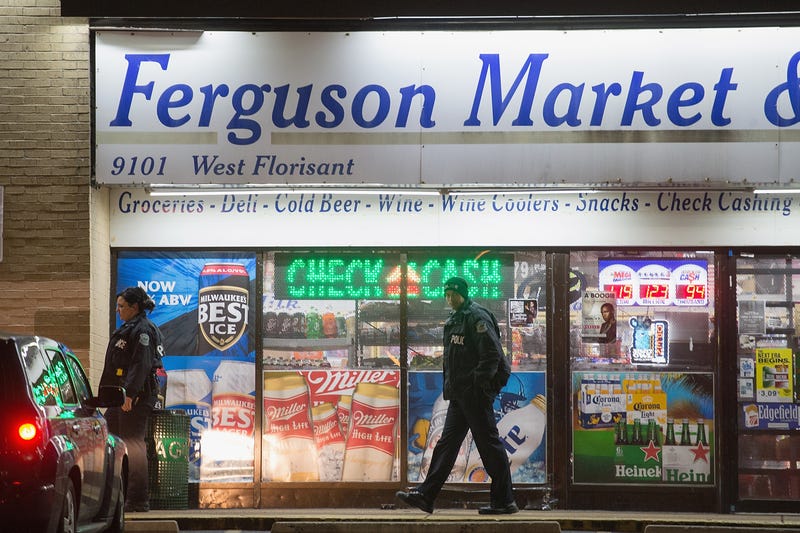 When Mike Brown was killed in Ferguson, Mo., on Aug. 9, 2014, I was still in journalism school at Arizona State University, learning more about the effective use of social media and blogs and the impact they can have on social movements. I was not aware of how important that information was going to become for me…
On Aug. 9, 2014, in Ferguson, Mo., a police officer named Darren Wilson fired at least six bullets into the head and body of an unarmed, 18-year-old named Michael Brown Jr. Four hours later, they finally removed Michael Brown's body from the sweltering heat and took his corpse to the St. Louis County morgue.
It's been a year since Mara Willaford and I jumped up onstage with presidential candidate Bernie Sanders in what would become one of the most controversial Black Lives Matter actions to date. Filled with naivete about the impact we would make and conviction around the urgency of the fight for black lives, we did the…
I started my time at Advancement Project one year ago. My first big assignment came only three weeks after my first day: I was being sent to Ferguson, Mo. As the leader for our youth-criminalization work, I would manage the national media and communications efforts for the one-year commemoration of Mike Brown's death.
It's been two years since the killing of an 18-year-old unarmed African-American teen named Michael Brown in Ferguson, Mo., who was Gunned down by a white police officer named Darren Wilson. The killing sparked two weeks of protest from unarmed Black Lives Matter demonstrators carrying signs proclaiming, "I am Mike…