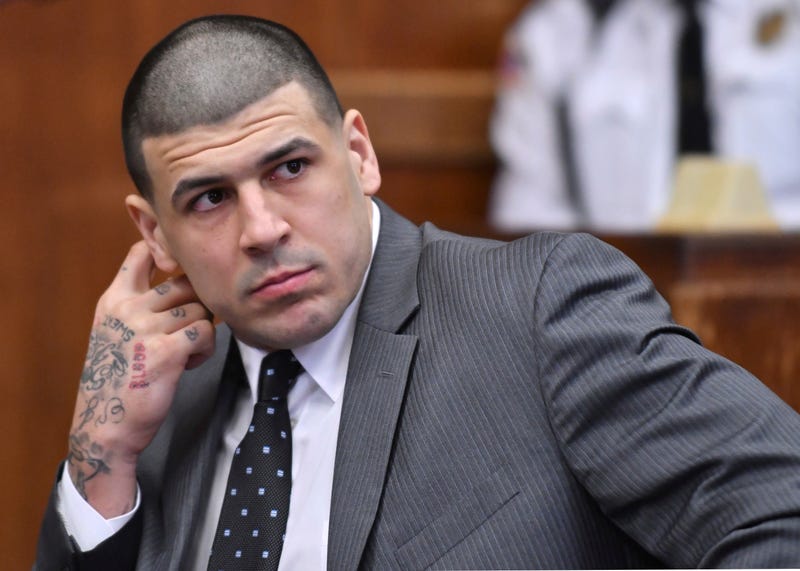 Updated Wednesday, April 19, 2017, 10:26 a.m. EDT: Jose Baez, the attorney who represented Hernandez in his double-homicide trial, has launched an investigation on behalf of Hernandez. Baez says he believes it's possible his former client was murdered by either inmates or prison officials, according to TMZ Sports.
Doris Payne wasn't on the run but ended up back in jail after missing a court date because of an illness. The 86-year-old jewel thief was scheduled to appear in court earlier this month but was arrested Monday by the DeKalb County (Ga.) Sheriff's Fugitive Unit.

President-elect Donald Trump is destroying freedoms on Twitter again. Despite two U.S. Supreme Court rulings that burning the U.S. flag is a right protected under the First Amendment of the Constitution, Trump tweeted Tuesday that burning the American flag should result in a penalty that could include jail time or…
Four guards at New York City's Rikers Island jail have been convicted in connection with the beating of an inmate and a cover-up effort, Reuters reports.
Michael Sabbie, 35, was found dead in his jail cell July 22, 2015, and news reports suggested that he died in his sleep. A medical examiner deemed his death "natural" because of his obesity and heart-muscle damage, implying that the tragedy was unavoidable. However, a recently released video suggests otherwise, the…
A Georgia police officer has been accused of raping a woman he was assigned to transport to a jail in an Atlanta suburb, WSB-TV reports.
A Florida man has been been sentenced to 25 years in prison after raping a woman so that he could get into prison to get even with the person who killed his 14-year-old son, the Palm Beach Post reports.
A former chief for security and four other officers at New York City's Rikers Island jail complex have been convicted of felony charges in the brutal beating of an inmate, CBS News reports.
In a case shamefully similar to that of Gynnya McMillan, who died at a Kentucky juvenile detention center, and Jason Echeverrias, who perished at Rikers Island jail in New York City, yet another young person is dead because of gross correctional indifference. This time a young man in a Florida jail died of an…