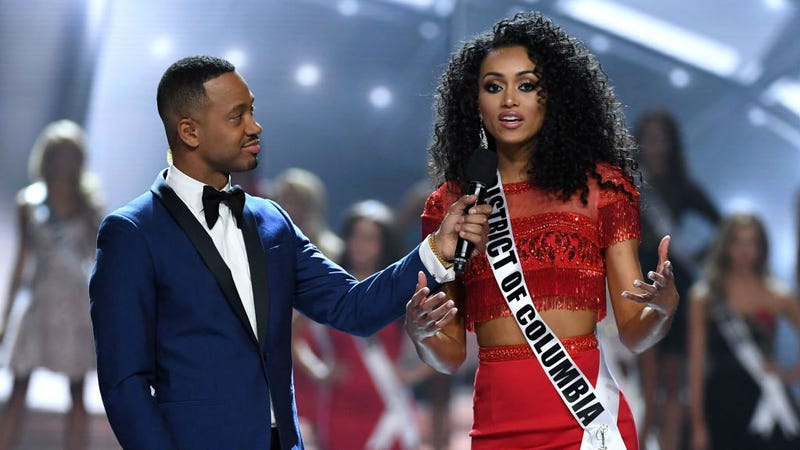 For the second consecutive year, Miss District of Columbia, a black woman and HBCU graduate, has been crowned Miss USA. Outgoing 2016 Miss USA Deshauna Barber crowned her fellow Washington, D.C., resident, Kára McCullough, 25, Sunday night in Las Vegas.
The statistics are well-known. African Americans bear the heaviest burden of HIV infection of all racial or ethnic groups in the United States, says the U.S. Centers for Disease Control and Prevention. And the burden of this disease is carried squarely on the shoulders of African-American women. Their rates of new HIV…
It has been some 45 years since the horrific "Tuskegee Study of Untreated Syphilis in the Negro Male," also known as the Tuskegee Syphilis Study, came to an end after it was exposed that medical workers, working with the U.S. Public Health Service, were withholding treatment from nonconsenting and unsuspecting black…
House Democrats taunted their Republican counterparts as GOP representatives  passed a bill that would erase the signature legislation of the Obama administration and replace it with a tax break for the wealthiest Americans and simultaneously karate-chop 24 million Americans in their soon-to-be uninsured throats.
Brutal. Shameful. Embarrassing. America hasn't seen a politician take an L this bad since Papa Pope read Fitz. In case you missed the sound of a million souls crying out in joy, then suddenly drowned out by loud laughter, the Republicans' ill-fated attempt to scrap and replace Obamacare flopped miserably today.
Despite our reasoning skills, development of complex languages and cross-cultural ability to learn the Electric Slide, humans are basically animals, and all animals share fundamental traits. Take dogs, for instance: I have an enormous, bumbling, spoiled brat of a Great Dane named Omar. When Omar was a small puppy,…
The wait is finally over. House Republicans have finally released their master plan to repeal and replace the Affordable Care Act, also known (to the shock of millions) as Obamacare, in the form of two bills that would replace federal insurance subsidies with individual tax credits and grants to help states create…