The first black actor Brian Tyree Henry saw on television was Jasmine Guy, in A Different World. Henry was absolutely enamored.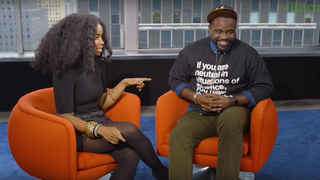 Just because Brian Tyree Henry plays Paper Boi, a budding rapper in the FX series Atlanta, doesn't mean that he actually knows trap music IRL.
Brian Tyree Henry is Atlanta's Paper Boi.