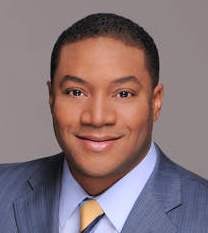 Grim news of another black notable gone way too soon (this is our third report in the last 24 hours!):
According to a Chicago Tribune report, the sports anchor for the Windy City's NBC news affiliate was found dead in his Atlanta hotel room Thursday morning.
The cause of 38-year-old Daryl Hawks' death has not yet been disclosed.
Hawks was in Atlanta to report on Game 6 of the NBA's Eastern Conference semifinal playoff game between the Chicago Bulls and the Atlanta Hawks. Employees at the Omni Hotel at CNN Center discovered his body after he failed to appear at a pregame press opportunity.
The married father and former U.S. Marine was pronounced dead at a local hospital. The Fulton County Medical Examiner's office is investigating his death. Atlanta police said there's no reason to suspect foul play.
In a brief statement of reaction, WMAQ/NBC 5 station manager, Frank Whittaker, said, "We are stunned right now."
In other news:
Robert 'Tractor' Traylor Dies at 34.
Like The Root on Facebook. Follow us on Twitter.