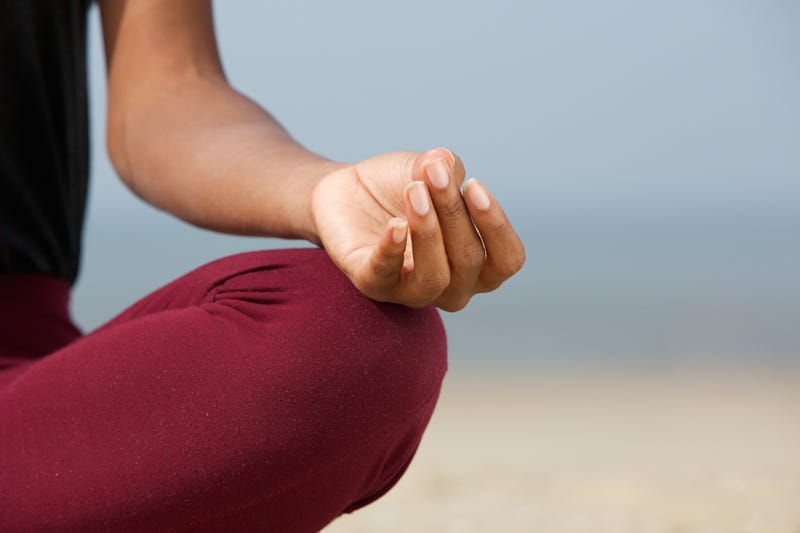 It's been 51 days since the White House became orange. That means we have only roughly 1,400 days left in this presidency, with its penchant for frivolous executive orders, constant lies, maligning of the press and sharing way too many problematic tweets.
It's OK. I know. I'm rocking back and forth wailing, too.
But on a serious note, my days have become almost predictable in their monotonous incredulity and outrage. I get up early, start cranking out news articles, and inevitably, some crazy story about the president's (or his Cabinet's) faux pas du jour or executive order du jour hits the news cycle. I laugh or curse (maybe both) with my teammates. I bite my nails in a bad habit fueled by anxiety as I catch up on everything that's actually going on in the White House. I eye the clock, doing that annoying tick thing I do with my leg, desperately waiting for my "me time."
And then I can escape.
Yoga (I practice mainly power yoga) has been my choice of self-care lately. I'm a self-described yogi, so it's generally important for me to get on my mat regularly, but lately I've found myself running toward my mat daily, particularly on a stressful news day.
There's really just something about being able to escape social media and the news, turn off my phone for at least the next hour, unroll my mat at the studio, sink back into child's pose and take a continuous series of solid breaths.
I originally came to yoga because of my job. I love what I do, bringing news to our community, but black news can be a bit of a strain on your person, as I'm sure any black person can relate to. When you spend day after day writing up (or reading) stories about black people being brutalized, abused, bullied, made to feel othered ... it takes its toll.
And, so, I turned to yoga looking for relief, looking for that self-care that I've seen so many others revel in when talking about the ancient practice. And personally, for me, a whole new world opened.