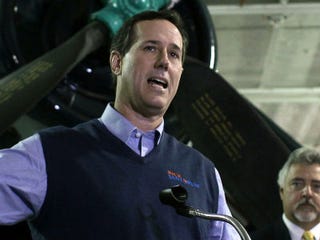 From the Washington Post:
Former Pennsylvania Sen. Rick Santorum beat Republican front-runner Mitt Romney in the Iowa caucuses by 34 votes, according to an official tally released Thursday, a reversal of preliminary tallies that showed Romney winning the contest by just eight votes.
Eight of Iowa's 1,774 precincts failed to turn in certified results by Wednesday at 5 p.m., the final deadline, the state Republican party said, meaning that the official statewide count will never include those precincts' votes.
Some trivia from the story: Donald Trump received five votes, Condoleezza Rice received two and Ralph Nader received one.
Watch CNN's Early Start discussing the news:
Read more at the Washington Post and Mediaite.