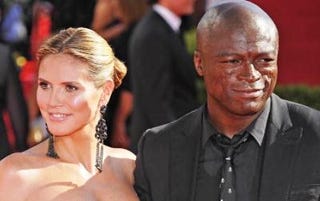 One of the world's most famous couples is reportedly splitting. Seal and Heidi Klum are headed to divorce, according to TMZ. They plan to file for divorce this week in a Los Angeles court, says the gossip site. The couple were married in 2005 in Mexico.
The report is unconfirmed by the stars, and their representatives have refused to comment on the matter.
The couple have three young children, and the two were reportedly last seen together on Dec. 27 in Aspen, Colo.
While Seal's finances in 2011 weren't revealed in the report, the supermodel made close to $20 million. The supermodel attended last week's Golden Globes without the singer.
Read more at People magazine.