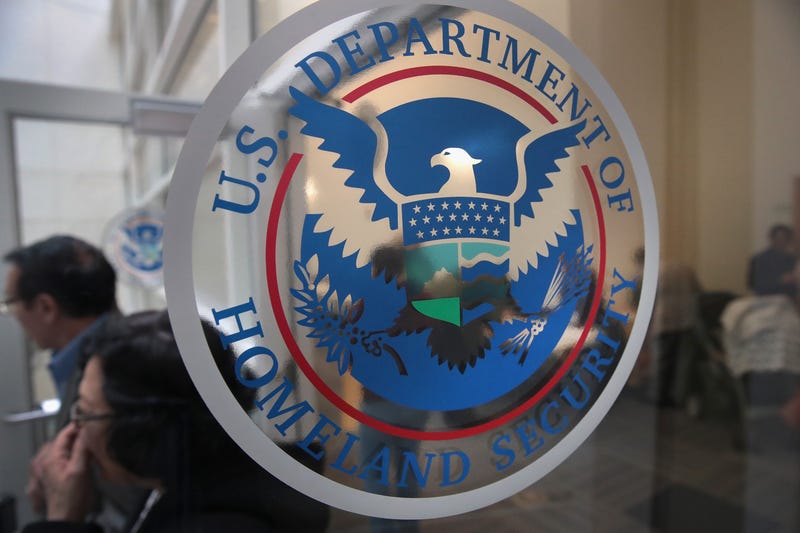 According to an unclassified, internal Department of Homeland Security report, most foreign-born terrorists operating in the United States do not become radicalized until several years after entering the country, which is the antithesis of Donald Trump's reasoning for his travel ban.
ABC News reports that the findings "may undercut the ability of officials to prevent their entry to the U.S. through the vetting and screening process, as well as the counter-terrorism argument behind President Donald Trump's travel ban."
MSNBC's The Rachel Maddow Show broke the news of the report, and ABC News independently obtained and verified it, reporting that it is "consistent with previous non-governmental data and analysis that has been released over the past few years."
From ABC News:
A DHS spokesperson confirmed the authenticity of the unclassified, internal report, calling it an "official DHS assessment" used to inform federal, state and local partners on the "trends of foreign-born individuals engaged in terrorism activity in the Homeland."

Homeland Security downplayed the significance of the report, pointing out that the information was derived only from "unclassified, open source materials" and does not include information from "historical or current investigative case data" or "current intelligence from classified data."

It was published internally on March 1, 2017 and was coordinated with numerous agencies, including the Department of State, Immigration and Customs Enforcement (ICE) and Customs and Border Protection (CBP).
John Cohen is an ABC News contributor and former acting undersecretary for intelligence at DHS. He said that if the report was inconsistent with current intelligence reporting, it would have been resolved in the clearance process before it was published.
Trump is expected to unveil a revised executive order on immigration any day now.
As previously reported on The Root, Trump's previous order, which banned refugees and immigrants from seven Muslim-majority countries from entering the United States, was suspended by a federal judge on Feb. 3, and an appeals court denied a Justice Department request to reinstate the order.