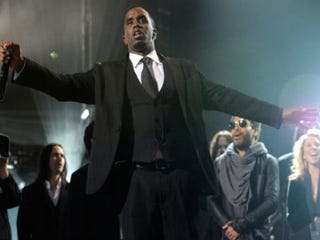 P. Diddy is scheduled to unveil plans on Tuesday for his music-oriented cable channel called Revolt, the New York Times reports. In doing so, he'll be following in the footsteps of OWN executive Oprah Winfrey and Ryan Seacrest, a stakeholder in the upcoming AXS TV.
In the latest challenge to the Viacom-owned MTV and BET, Revolt will have a mix of music, news and chatter from social networking websites. It is scheduled to debut by the end of the year, according to the Times.
Comcast, the nation's largest cable television provider, will carry Revolt on some of its local cable systems, although the total number of homes is unclear. Comcast declined to comment Monday.
When it was lobbying the government to approve its proposed acquisition of a majority stake in NBCUniversal, Comcast pledged to carry several new channels owned by minorities. The channel from Mr. Combs, who is African-American, was one of the pitches Comcast picked last year.
Time Warner Cable, the nation's second-largest cable provider, has also held discussions about carrying Revolt. Maureen Huff, a spokeswoman, said Monday that the talks were continuing.
Mr. Combs's plans for Revolt were first reported by Broadcasting & Cable magazine last month. When interviewed by a reporter for MTV recently, Mr. Combs said little about the proposed channel, except that "we're coming with a new energy, we're coming with something that people are going to want to tune in to see."
We wish Diddy luck in his latest venture.
Read more at the New York Times.