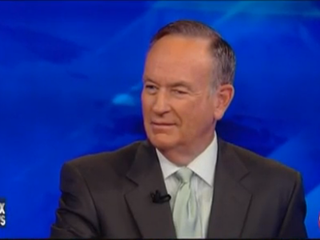 No one will be surprised to hear that Bill O'Reilly's best idea for a place for President Obama to do African-American outreach was Soul Train, which is not actually on the air any more. That's pretty typical of what seems to be his intentionally ignorant and condescending approach to anything related to black culture.
But we can certainly get a chuckle out of his cluelessness (as well as his proclamation that the O'Jays are among his favorite groups) in this clip from The O'Reily Factor, and appreciate Marc Lamont Hill's patient efforts to infuse a little common sense into a moment so ridiculous it was beyond teachable.
Watch the video here, courtesy of Fox News:
Read more at Mediaite.