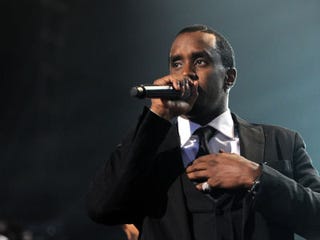 Two minority-owned networks will be coming to your television in the next two years, and Sean "P. Diddy" Combs and NBA great Magic Johnson are among those who are behind them.
Revolt, conceived by Combs and MTV veteran Andy Schuon, will have programming that includes music videos, live performances, music news and interviews.
Aspire, to be led by Johnson in partnership with family-oriented channel GMC TV, will dedicate itself to enlightening and positive programming aimed at black families. It will air movies, documentaries, music and comedy, as well as faith and inspirational programs.
They're both part of an agreement reached by Comcast with the FCC and Department of Justice when it was allowed to become majority owner of NBCUniversal.
In a released statement, Reverend Al Sharpton said:
"I salute the first two African-American stations selected by Comcast as part of the MOU (Memorandum of Understanding) that Comcast signed with National Action Network (NAN), the National Urban League (NUL), and the National Association for the Advancement of Colored People (NAACP.) This was the largest community agreement made around a merger with the appointment of four African-American and Latino networks and there is more to come including procurement practices and ethnic advisory boards.  So far Comcast has lived up to the MOU which was the basis of our support of the merger. We would also hope that those entrepreneurs, including Mr. Johnson and Mr. Combs, bring in people from the community that are qualified to make these stations successful since the community helped to make these opportunities available to them."
Read more at the Christian Science Monitor.
Like The Root on Facebook. Follow us on Twitter.