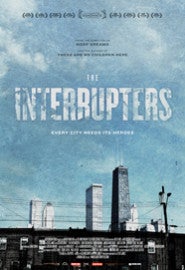 The crisis of growing violence on Chicago's South Side is increasingly in the spotlight. The Interrupters — the latest internationally praised documentary from Hoop Dreams director-producer Steve James — takes a personal look at the epidemic. The film follows a Chicago violence-prevention organization's yearlong campaign to combat crime in the city. Among the people highlighted in the film is the mother of Derrion Albert, the Chicago teenager whose videotaped beating death shook the airwaves.
After premiering at Sundance earlier this year, The Interrupters quickly garnered acclaim for its candid depiction of Chicago's crime problem. Many predict the documentary will be among the nominees for best documentary at the Oscars. The Interrupters is in theaters now.  
Previous recommendation: Website Helps Families Get Out and Explore.
Got ideas for The Root Recommends? Send them to recommendations@theroot.com.