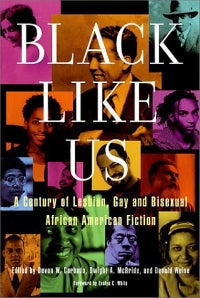 Black Like Us, edited by Devon Carbado and Dwight McBride, serves as an anthology for more than 100 years of gay and lesbian black fiction, featuring prominent writers such as James Baldwin, Alice Walker and Langston Hughes. Black Like Us puts the authors and their work in perspective, offering critical analyses of the periods in which the authors lived and the pieces were written.
The book offers a wide selection of black gay and lesbian fiction from throughout the 20th century and beyond, covering seminal movements such as the Harlem Renaissance. Black Like Us is a must-read for diehard African-American fiction enthusiasts.
Previous recommendation: New Movie Highlights Chicago Violence.
Got ideas for The Root Recommends? Send them to recommendations@theroot.com.