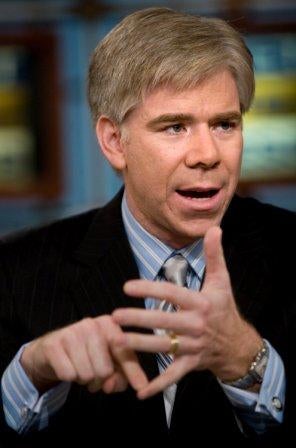 Politico and Huffington Post are reporting that Gregory, NBC News' chief White House correspondent, will replace Tim Russert on Meet The Press in February 2009. However, NBC has said they will not and have not made an official announcement today. So maybe it's true, maybe it's not. Regardless, it's buzzin'.
And what's a little buzz without a little humor? Eh?
If you haven't watched this video of David Gregory dancing to Mary J. Blige's "Just Fine" on The Today Show, please do yourself a favor. I give him an A for effort, especially for the spin!