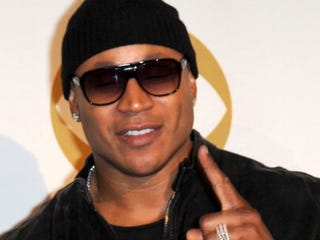 LL Cool J just keeps on "Doin' it."
CBS Los Angeles is reporting that he will be the official host of the 54th Annual  Grammy Awards ceremony on Feb. 12 for the first time in seven years. He should be a major draw for the show. The fomer rapper is a star on CBS' NCIS: Los Angeles, one of the country's most popular TV series.
"I'm thrilled to be part of Music's Biggest Night," he said. "I will always have fond memories of my first Grammy Awards and to now be hosting the Grammy show, in the company of so many other incredible artists, is a dream come true. Great performances and great music — it's gonna be a great night!"
The show, which takes place live at the Staples Center, will air on CBS2 8 p.m. [pst]

LL Cool J joins previously announced performers and current nominees Jason Aldean and Kelly Clarkson, Foo Fighters, Bruno Mars, Nicki Minaj, and Taylor Swift.
Kanye West leads Grammy nominees with seven nods, while Adele, Bruno Mars, and the Foo Fighters each have six.
We are happy to see a man who started out as a hip-hop artist continue to expand his talents. Congratulations, LL!
Read more at CBS Los Angeles.