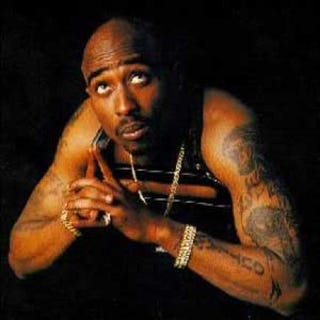 The Library of Congress recently announced the 25 newest additions to its ever-growing vault of American musical works. There are some highly deserving entries in the collection, such as Isaac Hayes' soundtrack to Shaft, Creedence Clearwater Revival's Fortunate Son and U2's Joshua Tree, but there was one major oversight.
On a list that included Buck Owens and the Buckaroos, there wasn't a single rapper represented.
The requirements for admission into the Library of Congress' collection are that the music be more than 10 years old and be "culturally, historically or aesthetically significant." Not sure what has been more culturally, historically or aesthetically significant than hip-hop in the past two decades, but it turns out the Library of Congress has been slighting hip-hop for a little while.
Out of 400 entries in its National Recording Registry, only five songs represent hip-hop. The five included are the following:
"The Message," Grandmaster Flash and the Furious Five
"Rapper's Delight," Sugar Hill Gang
"Fear of a Black Planet," Public Enemy
"Dear Mama," Tupac Shakur
"3 Feet High and Rising," De La Soul
Again, that's five items to represent the most popular genre of the past couple of decades.
So our friends over at PolicyMic compiled a list of five hip-hop albums and songs made more than 10 years ago that aren't, you know, culturally significant or anything.
Click here to see the list.