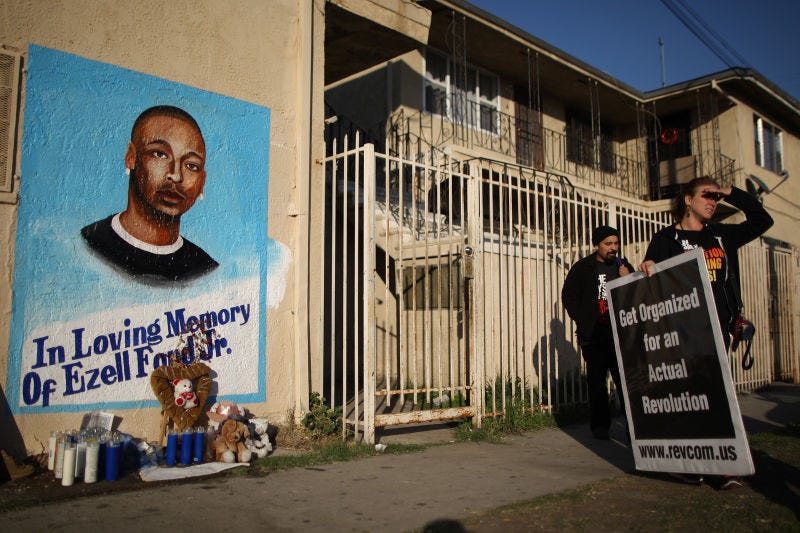 Just two weeks after Los Angeles District Attorney Jackie Lacey declined to press charges against the two Los Angeles police officers responsible for shooting and killing Ezell Ford, the Los Angeles City Council has agreed to pay $1.5 million to settle a lawsuit filed by Ford's family.
Ford's 2014 killing came just days after Michael Brown was killed by a police officer in Ferguson, Mo., and the Los Angeles Times reports that the council voted 10-2 to approve the settlement that adds to the "growing financial fallout" from deadly shootings by Los Angeles police officers. The city agreed to pay $8 million in December to settle lawsuits stemming from the fatal shootings of three unarmed men.
Mitch Englander and Joe Buscaino—the two council members who voted against the settlement—are both reserve officers of the Los Angeles Police Department who described Ford's shooting as tragic but said that they believed the officers acted appropriately during the encounter with Ford.