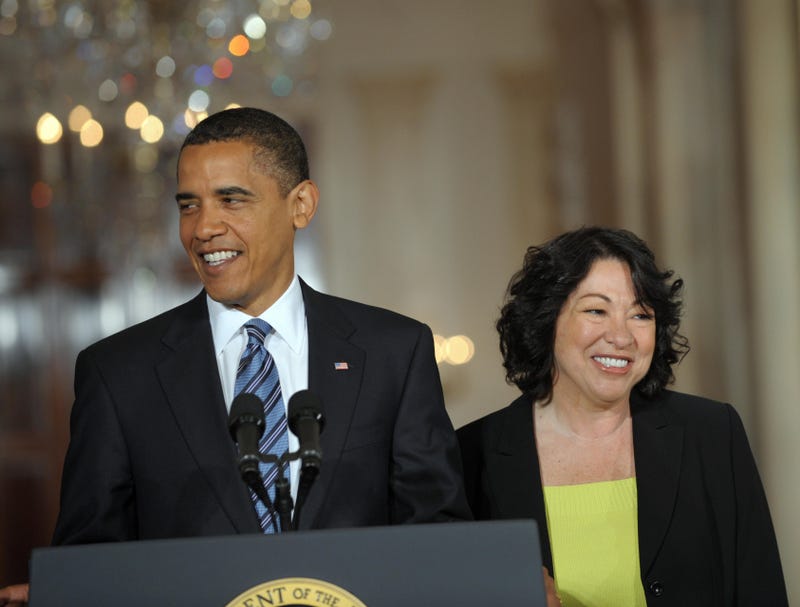 President Obama this morning will nominate U.S. appeals court Judge Sonia Sotomayor of New York to replace retiring Justice David Souter on the U.S. Supreme Court, White House officials said.
If confirmed, Sotomayor, 54, would be the first Supreme Court justice of Hispanic descent and only the third woman ever to sit on the panel. She grew up in a Bronx housing project, went on to Princeton University and Yale Law School, and has stirred controversy by saying that judges' legal findings are informed by their own life experiences as well as their legal research.
Obama, too, has said jurists' life experiences are a key part of their legal makeup. He met Sotomayor in person for the first time Thursday at the White House, administration officials say. After spending the weekend at Camp David, he made his decision to nominate her last night.
Read more of this article on WashingtonPost.com.
The BROWNTABLE: Sonia Sotomayor is Not a "Latina Single Mother"