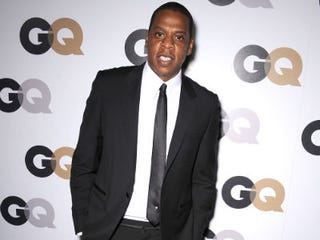 Why aren't blacks interested in the Civil War? It ended slavery in America. So Ta-Nahesi Coates wonders why African Americans take so little interest in the subject. Read "Why Do So Few Blacks Study the Civil War?" in the Atlantic.
Charter school names Swizz Beats chair: Bronx Charter School for the Arts announced that Grammy Award-winning artist and producer Swizz Beatz is chair of Friends of Bronx Arts, a special committee for avid supporters of the school.
Income gap widens as blacks leave cities: The Associated Press reports that affluent black Americans who are leaving industrial cities for the suburbs and the South are shifting traditional lines between rich and poor, according to new census data.
Jay-Z announces Carnegie Hall performances: Earlier today, Jay-Z held a press conference in New York City with his Shawn Carter Scholarship Foundation and United Way to announce that he will be playing two solo shows on Feb. 6 and 7 at Carnegie Hall. "It's every artist's dream to play a venue as legendary as Carnegie Hall," he said.
Like The Root on Facebook. Follow us on Twitter.