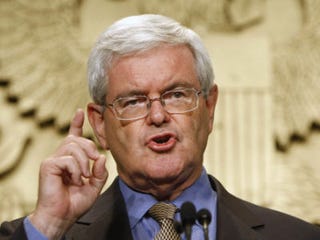 Is Newt Gingrich "subtly racist"? Watch Soledad O'Brien and the Starting Point panel debate the candidate's relationship with "coded racism."
Arizona removes books from classrooms to prevent discussion of race: The Mexican-American studies curriculum has been banned, texts with race and oppression as central themes are being stripped from classrooms and there might also be penalties if students address these issues on their own, ColorLines reports. Scary.
Five amusement parks Obama should visit instead of Disney: If President Obama wants to know where the world goes to play, Foreign Policy magaine has five global theme parks he should visit.
Religion student dies after tweeting thanks to God: On Ariane Noelle Patterson's 21st birthday, the Gardner-Webb University student took to her Twitter account on Jan. 17 and posted this message: "Thank you God for another year of life." Hours later, she collapsed during a religion class and was rushed to nearby hospital, where she was pronounced dead, the Associated Press reports.
Like The Root on Facebook. Follow us on Twitter.